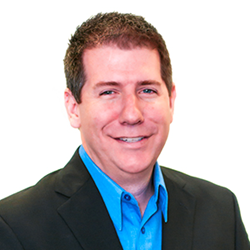 After almost two decades in technology, I am excited to be working with software that has enormous benefits for its clients
(PRWEB) May 14, 2014
Building upon nearly 40 years of innovation, eLynxx Solutions has appointed Nathan Rotz as chief operating officer. eLynxx Solutions is the leading provider of project management software and services for the marketing supply chain. The company serves the logistics, education, utility, manufacturing, consumer goods, service, government, non-profit, association and business sectors including Fortune 100. Rotz will lead the marketing, product development and technology teams of the company. His efforts will further the client-centric approach of helping organizations that invest in direct mail, marketing materials, publications, labeling and packaging.
Rotz has an accomplished history of advancing the growth of businesses in the technology and software-as-a-service sectors through innovative leadership and problem solving. Additionally, his many accomplishments include real estate, hospitality, entertainment and publishing sectors– including one of the first online newspapers. Most notably, he is the founder of Innernet, Inc., one of the nation's most successful regional internet service providers. Under his leadership, Innernet grew to serve over 56,000 customers in the consumer, education, manufacturing, government, non-profit and business sectors ranging in size from local to Fortune 100. An Eisenhower Fellow, Rotz graduated from West Virginia University, where he earned a B.S.B.A. degree in operations management. He has also completed professional development in leadership, customer service and loyalty through the Disney Institute.
"Nathan is a testament to our ability to recruit top talent with accomplished backgrounds," company founder Bill Gindlesperger said. "Nathan has a natural talent for problem solving and meeting client needs. His ability to drive innovation by fostering the talents of those around him, and pooling them with his own, is second to none." Recently appointed CEO and former COO, Mike Jackson said, "Nathan's level of engagement is intense and he is one of the most driven problem solvers I have met."
"I have found that success comes through being able to look at a problem, see the opportunity, evaluate the outcomes and have the courage to take the leap." Rotz said. "The marketing supply chain is a huge opportunity where innovation, efficiency and cost savings can provide improvement. Based on my own experiences in developing and producing direct mail and marketing materials, I certainly can understand the frustrations organizations face with these projects." Rotz added, "eLynxx solutions is the breakthrough innovation for achieving better results in the marketing supply chain. After almost two decades in technology, I am excited to be working with software that has enormous benefits for its clients" More about Nathan Rotz, eLynxx Software and the eLynxx Solutions team may be found at http://eLynxx.com. Helpful marketing supply chain information may be found on the eLynxx Blog at http://eLynxx.com/blog.
###
eLynxx Solutions has been providing since 1975 innovative products and services for helping organizations manage projects and connect with vendors of custom-produced graphic communication, direct mail, marketing materials, publications, labeling, packaging and all things print. eLynxx Solutions is a leading innovator and provider of project management software for the marketing supply chain. As a software boutique, eLynxx Solutions tailors its cloud software and services to fit the needs and requirements of its clients. eLynxx project management software empowers an organization's people to work with their own vendors and strengthen their own processes to achieve better results. For more information regarding eLynxx Solutions, please visit http://eLynxx.com.