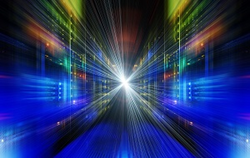 BOULDER, Colo. (PRWEB) August 30, 2018
Enterprise Management Associates (EMA), a leading IT and data management research and consulting firm, today announced it will host a research webinar titled "Next-Generation Network Packet Brokers: Defining the Future of Network Visibility Fabrics," featuring Shamus McGillicuddy, senior analyst of network management at EMA.
Every IT organization has a massive appetite for traffic data. From network operations and security operations to application management, multiple teams need to feed packets and traffic flows into an ever-increasing number of analysis tools. IT organizations address that appetite for data with network visibility fabrics, shadow networks whose core components are specialized appliances most-often referred to as network packet brokers (NPBs). NPBs specialize in aggregating, filtering, modifying, and load balancing traffic flows across multiple analysis tools, ensuring that every tool gets exactly the data it needs. Just as production networks are constantly evolving to become more software-defined, virtualized, and cloud-enabled, so too must network visibility fabrics and the NPBs within them evolve.
Based on a survey of 250 network management and security decision-makers with direct involvement in their organization's network visibility fabrics, this research examines evolving requirements, use cases, and best practices for building and using network visibility fabrics with NPBs.
During this webinar, McGillicuddy will discuss the results of this research, including:

NPB deployment strategies: Where are enterprises installing these devices in their network, and what kinds of bandwidth requirements do they have?
Tools in use: What kinds of IT operations and security tools are connected to visibility fabrics and NPBs?
Organizational strategies: Who is involved in implementing and using network visibility fabrics? How do the network teams and security teams balance their competing requirements for access to traffic data?
NPB requirements: What NPB features are most essential to enterprises today
Challenges and benefits: What are the most difficult elements of building and operating a visibility fabric? How does an IT organization benefit from such technology?
Next-generation visibility: Are enterprises adopting disaggregated, white-box NPBs? How do enterprises gain visibility into virtualized environments and public clouds?
The webinar is Wednesday, September 12 at 1:00 p.m. Eastern. Those who wish to attend can register at: http://info.enterprisemanagement.com/next-gen-network-packet-brokers-webinar-pr
About EMA
Founded in 1996, EMA is a leading industry analyst firm that specializes in providing deep insight across the full spectrum of IT and data management technologies. EMA analysts leverage a unique combination of practical experience, insight into industry best practices and in-depth knowledge of current and planned vendor solutions to help clients achieve their goals. Learn more about EMA research, analysis and consulting services for enterprise line of business users, IT professionals and IT vendors at http://www.enterprisemanagement.com.