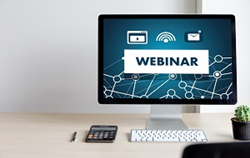 BOULDER, Colo. (PRWEB) November 09, 2022
Enterprise Management Associates (EMA™), a leading IT and data management research and consulting firm, today announced it will host a webinar titled "2023 ITOps Budgeting to Win: Use New Research-Based Outage Cost Data" featuring Valerie O'Connell, research director covering IT service and business management at EMA, and Mohan Kompella, vice president of product marketing at BigPanda.
There is no doubt that justifying investments in ITOps tooling, headcount, and workflows takes solid, industry-vetted data. To address this need, EMA recently conducted in-depth research with over 300 IT leaders in North America and EMEA to provide a detailed, 360-degree picture of the modern outage on average and according to company size.
During this webinar O'Connell and Kompella will delve into this research-based data, including the cost of outages, their frequency and duration, leading causes, and effective measures against them.
Webinar attendees will also learn:

Surprising results and practical insights from the research
Findings that will help organizations successfully build and defend their 2023 ITOps budget for investments in tooling, headcount, and workflow improvements
The webinar is Thursday, November 17 at 2:00 p.m. Eastern. Registration is available at https://info.enterprisemanagement.com/itops-budgeting-to-win-webinar-pr
About EMA
Founded in 1996, EMA is a leading industry analyst firm that provides deep insight across the full spectrum of IT and data management technologies. EMA analysts leverage a unique combination of practical experience, insight into industry best practices, and in-depth knowledge of current and planned vendor solutions to help their clients achieve their goals. Learn more about EMA research, analysis, and consulting services for enterprise line of business users, IT professionals, and IT vendors at https://www.enterprisemanagement.com