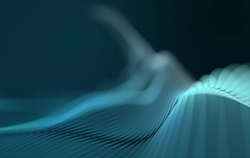 Boulder, Colo. (PRWEB) September 13, 2018
Enterprise Management Associates (EMA), a leading IT and data management research and consulting firm, today announced it will host a webinar titled "Event-driven Business: How Leading Companies are Adopting Streaming Strategies," featuring John Santaferraro, research director of business intelligence and data warehousing at EMA, and Lyndon Hedderly, director of customer solutions at Confluent.
With the evolution of data-driven strategies, event-based business models are influential in innovative organizations. These new business models are built around the availability of real-time information on customers, payments and supply chains. As businesses look to expand traditional revenues, sourcing events from enterprise applications, mobile apps, IoT devices and social media in real time becomes essential to staying ahead of the competition.
The ability to make these business models a reality comes from the rise in streaming data use cases. These use cases are enabling organizations to lower costs by reducing risk exposure and the potential of fraud in real-time applications. They enable increased revenues with "pay-as-you-go" usage models with shared resources, cross-sell/up-sell revenues via real-time market basket analysis and customer sentiment insights from social media. The end result is improved operating margins and improved competitive advantages against less streaming-enabled organizations.
During this webinar, Santaferraro and Hedderly will discuss how the world of streaming data implementations have changed for the better, as well as:

Adopting streaming as a strategic decision
Using streaming data for a competitive advantage
Using real-time processing for applications
Evolving roadblocks for streaming data
Creating business value with a streaming platform
The webinar is Thursday, September 27 at 1:00 p.m. Eastern. Those who wish to attend can register at: http://info.enterprisemanagement.com/event-driven-business-webinarpr
About EMA
Founded in 1996, EMA is a leading industry analyst firm that specializes in providing deep insight across the full spectrum of IT and data management technologies. EMA analysts leverage a unique combination of practical experience, insight into industry best practices, and in-depth knowledge of current and planned vendor solutions to help clients achieve their goals. Learn more about EMA research, analysis, and consulting services for enterprise line of business users, IT professionals and IT vendors at http://www.enterprisemanagement.com.