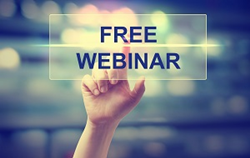 BOULDER, Colo. (PRWEB) May 15, 2019
Enterprise Management Associates (EMA), a leading IT and data management research and consulting firm, today announced it will host a webinar titled "Critical Incident Response: Why Good Enough is Just Not Good Enough," featuring Valerie O'Connell, research director of IT service and business management at EMA, and Vincent Geffray, senior director of product marketing at Everbridge.
Technology incidents happen every day to companies of all sizes, across every vertical, in all degrees of impact from inconvenient to potentially catastrophic. So, by definition, all organizations do IT incident response. The question is, how well do they do it? Research from EMA shows that unless the response takes advantage of automation, the answer "not nearly well enough" is an understatement.
With the average time to engage the right response team taking 1 to 2 hours, and the average time to resolve a major outage taking 5 to 6 hours, there is a definitive need for immediate and dramatic operational improvement.
During this webinar, O'Connell and Geffray will explain:

How to reduce mean time to repair (MTTR)
A simple method to determine when to invest in an improvement
Top automation drivers, indicators, obstacles, and benefits
Quantifying the high cost of the status quo
The webinar is Wednesday, May 22 at 11:00 a.m. Eastern. Registration is available at: http://info.enterprisemanagement.com/critical-incident-response-webinar-pr
About EMA
Founded in 1996, EMA is a leading industry analyst firm that specializes in providing deep insight across the full spectrum of IT and data management technologies. EMA analysts leverage a unique combination of practical experience, insight into industry best practices, and in-depth knowledge of current and planned vendor solutions to help clients achieve their goals. Learn more about EMA research, analysis, and consulting services for enterprise line of business users, IT professionals and IT vendors at http://www.enterprisemanagement.com.