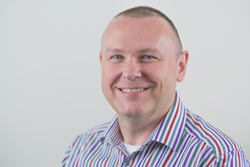 The damaging, creeping fraud that erodes business growth is the most dangerous fraud of all. It takes place every day, against every business. It costs businesses time and money. And right now, more than ever, we need our economies growing.
CORNWALL, United Kingdom (PRWEB) September 30, 2020
Email Hippo has launched a software product, 'ASSESS' that helps prevent online fraud. It is the next generation of the company's award-winning email verification software.
The product is designed to save businesses time and resources, by preventing fraud online at the first point of contact.
Rowland O'Connor, Founder and CEO of Email Hippo, said: "Right now companies like ours that focus on preventing fraud have a responsibility to gear up and deliver services that will help businesses connect confidently online with real customers.
"I read recently that the business cost of fraud in 2019 was over $5 trillion USD* and that businesses should anticipate being hit by fraud for annual expenditure losses of between 3% - 6%. Luckily we're in a position to be able to help reduce that figure.
"The fraud that hits the headlines tends to be big scams and data breaches. I think that the damaging, creeping fraud that erodes business growth is the most dangerous fraud of all. It takes place every day, against every business. Whatever shape the fraud takes, the bottom line is that it costs businesses time and money. And right now, more than ever, we need our economies growing.
"That's why we've developed ASSESS. It's a 'pre-fraud' solution that will help prevent fraud and it will play a part in helping businesses grow online."
Ends

Press enquiries to Jo Shinner jo.shinner@emailhippo.com, telephone 01566 701204. For more information about ASSESS visit https://www.emailhippo.com/products/ASSESS
Notes for editors:
About Email Hippo Limited: http://www.emailhippo.com
Email Hippo makes data better. It is a Software as a Service (SaaS) company based in the UK, providing cloud-based data services to organisations worldwide. The majority of customers are in the USA and Europe.
Email Hippo was set up in 2015. It develops software that helps companies fight fraudulent transactions.
In April 2020 it was awarded a Queen's Award for Enterprise in the Innovation category for the fraud prevention service, MORE. ASSESS is the next generation of this award winning product.
Email Hippo data services help businesses reduce fraud, maintain their databases and carry out effective communications.
The company is owned by Rowland O'Connor, an advanced programmer, who pioneered the ability to validate bulk email addresses. Email Hippo is based in the south west of England and uses cloud-based infrastructure to ensure scalable levels of speed and uptime.
ASSESS overview
Email Hippo delivers software as a service via API. The ASSESS service focuses on email intelligence; using the email address typed into any system as a primary source for identifying threats and risks associated with it. The data checked relates to email address, IP address, location, user and domain. Results are returned via a numeric 'Trust Score' and also as individual, detailed facts.
Examples of unique functionality include:
The ASSESS Trust Score. This is an aggregated, weighted score that is the result of checking and cross-checking multiple elements within an email address, and (if supplied) user name data. It gives users instant access to Email Hippo's experience and expertise and enables automatic processes to run. For example, blocking sign-ups from any user receiving an ASSESS Trust Score of < 4.
Process of 24/7 checking for new disposable email addresses. ASSESS is fed by Email Hippo's pioneering disposable email address detection system that pro-actively seeks new disposable email addresses.
Advanced gibberish detection to identify email addresses that are likely to be associated with fraud and/or bots. ASSESS benefits from a sophisticated, next generation of gibberish detection. This enhanced service has been developed by Email Hippo in order to drive down the need for manually reviewing sign-ups and improve pre-fraud detection.
'Plus-address' scoring helps businesses deal intelligently with the increasing use of multiple email addresses related to a primary email account. The unique plus-address scoring feature grades email addresses based on the content of any plus-address and qualifies user intent.
Email Hippo customers either act on the result given by the ASSESS Trust Score, on specific pieces of information returned additionally by the API, or a combination of both. This gives them choice and scope to create tailored processes for their business.
Use cases for ASSESS include:
blocking sign-ups that have high-risk characteristics. For example if the domain in the email address has only been registered for a few days, it's wise to block it as fraudsters often create websites in order to look credible, preventing bogus account creation when low quality email addresses make no sense, containing gibberish or profanity. These low quality emails indicate users creating multiple accounts, or seeking free resources without intent of becoming a 'real' customer. An example of this would be as a use for companies that provide online quotes and need to recognise intent to buy as opposed to time-wasting price comparisons or spam applications.
Challenging 'check out as guest' sign-ups where the declared location and currency of the user don't match the result given by the ASSESS check. This pre-fraud action before an attempt at payment will reduce costs and risks for any business trading online.
preventing people using disposable email addresses being accepted onto systems, as disposable email addresses often signify fraudulent intent. Companies that are a target for 'friendly' fraud will see a reduction in chargebacks when they begin to block transactions from people using disposable email addresses.
Benefits of ASSESS relative to traditional fraud-combating systems:
As an automated pre-fraud solution, ASSESS is more cost effective than services that deal with managing the impact of fraud after it's taken place. That's because identifying and dealing with the impact of fraud is far more expensive than preventing it from happening. The market for anti-fraud software began by dealing with the effect of online fraud, rather than preventing it. That's why many established fraud solutions focus on solving the effect of it, rather than stopping it at the first point of contact.
ASSESS is delivered by an API that is easily integrated into any forms or systems and works continually in the background without intervention. It's scalable too. Users can add ASSESS into multiple points without any extra cost. Some traditional fraud solutions involve outsourcing work to specialist teams, adding layers of complexity and cost to processes.
ASSESS requires minimal human resource as processes triggered by the results can be entirely automatic. It will reduce the need for manual reviews of sign-ups and new accounts and the occurrence of false positives where a genuine transaction is blocked. This will improve the customer experience and help users build profitable relationships.
Results will give users information to build their fraud profile, allowing them to identify exposure risks and fine tune processes over time. Users are encouraged to take this level of control and it doesn't call for the additional cost of consultancy services. That's a different approach compared to many software solutions.
ASSESS is a challenger product and costs less than traditional services currently dominant in sectors where fraud solutions have had time to take hold. By focusing on email address intelligence Email Hippo is able to deliver ASSESS as a scalable, cost-effective fraud prevention solution with a laser focus on the single thing all fraudsters must have online; an email address.
A note about Email Hippo and data security
Email Hippo is trusted by companies to process data securely. Its systems are accredited to the international quality standard ISO 27001. The company is registered with the Information Commissioner's Office. Full information about the company security and compliance can be found here: http://www.emailhippo.com/compliance