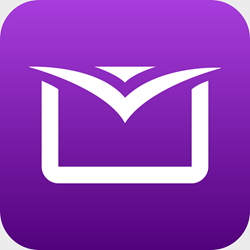 "News coverage discussing the impact of email Work-Life Balance in our daily lives, inspired us to resolve these issues, with the new AltaMail feature set", said Martin Schenkel, CEO of EuroSmartz. "AltaMail automates all of the major Work-Life Balance recommendations for you, in your own way."
AUCKLAND, New Zealand (PRWEB) March 06, 2019
Increasing global awareness about work-life balance highlights the role that email plays in our daily struggle for work-life balance. Clearly what is really needed is a technology solution to assist with managing email work-life balance, rather than advising people to adhere to guidelines. AltaMail quickly and easily automates email work-life management.
1) Sending emails after hours
Receiving an email from a colleague after hours can often make people feel pressured to reply straight away. However some people prefer to use traveling time to catch up on their emails. With AltaMail you can easily restrict outgoing emails to be automatically delayed and sent when you are back in the office or whenever you want them sent. You can use a schedule or even your current location as a signal that enable your queued up emails to be sent.
2) Clearing blocks of time to work on other tasks without constant email interruptions
Chasing "Inbox Zero" is a constant battle when new emails arrive at irregular intervals compromising employee productivity. AltaMail can create a schedule of when new email is checked during the day, or for each day of the week. With AltaMail you can quickly clear parts of your day to complete your tasks rather than be tempted to start new tasks every time you receive an email.
3) Smarter and fewer email notifications
One of the most distracting aspects of email is notifications which can pop up at any time. AltaMail has extensive notification options that can not only set daily schedules for notifications and sounds, but also use smart filters to only present important emails. AltaMail features a large range of customizable notification options and sounds for schedules, locations, email accounts, different senders and email topics.
4) Clear your head of business emails after hours
Most devices are being used for both business and personal emails and being reminded of work emails is stressful when you are out of the office. One of the most powerful ways that AltaMail helps work-life balance is to remove work related emails from the main inbox when leaving the office. You can choose to apply a schedule to an account, or even link accounts to locations such as your office or home. The "split screens" feature of AltaMail can also push personal emails to the top of your inbox after hours, and push work emails lower down in the list, or vice versa.
AltaMail also boasts many other unique features never before seen on the App Store, such as email rules, custom layouts, actions and filters, custom menus, email appearance with fonts, colors and much more. AltaMail provides incredible flexibility for both simple and highly advanced email management.
EuroSmartz launched on the iPhone App Store in 2008 with the first app to print from an iPhone, simply called "Print". With over 10 years on the App Store, EuroSmartz is continuously focused on enhancing their business app solutions.
App Store: http://esz.us/ami
Product Page: http://esz.us/am
Web Site: https://eurosmartz.com
App Videos: http://esz.us/vam
Support: http://esz.us/c
Work-Life Help http://esz.us/wb
Press Resources: http://esz.us/pam