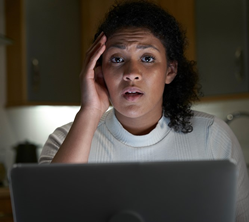 Armed with personal details, hackers customize an email, text or phone message. Typically, they pose as a trusted source, such as a legitimate business or a coworker.
HOBOKEN, N.J. (PRWEB) January 15, 2020
A NYC area retail technology consultant and managed services provider (MSP) presents tips to avoid becoming one of many victims of persistent spear phishing email attacks in a new article on the eMazzanti Technologies website.
The informative article urges individuals and businesses to watch what they post online, use smart passwords and become familiar with common phishing techniques. The author also recommends that email users never click on an unexpected link or attachment.
"Armed with personal details, hackers customize an email, text or phone message," stated Almi Dumi, CISO, eMazzanti Technologies. "Typically, they pose as a trusted source, such as a legitimate business or a coworker."
Below are a few excerpts from the article, "Gone Phishing: How to Be Safe from Personalized Spear Phishing Attacks."
Understand the Spear Phishing Process
"Phishing attacks entered the scene when AOL still ruled the Internet. More than two decades later, cyber criminals continue to use targeted phishing techniques for one simple reason. They work. Specialized attacks, known as spear phishing, use personal details to trick victims into clicking malicious links or sending sensitive information."
"As in any war, understanding how your opponent operates will prepare you to mount an effective defense. In spear phishing, hackers first identify a target. Unlike basic phishing, which casts a wide net, spear phishing focuses on a specific person or group. This personalization requires more effort, but it gives criminals a high degree of success."
"Finally, the attacker disguises the message so that it appears to come from a known sender. Unfortunately, cyber criminals have become quite proficient at spoofing emails or cell numbers. They may send from an email address nearly identical to a legitimate address, or they may actually take over a real account."
Tips to Avoid Becoming a Spear Phishing Victim >>
Partner with a Trusted Security Expert
Because spear phishing uses customization so effectively, it can prove difficult to spot. Smart business leaders strengthen the organization's defenses with a comprehensive security strategy. eMazzanti provides a full suite of cyber security solutions designed to address threats on multiple levels. Businesses protect their assets and employees with world-class firewalls, network security, 24/7 monitoring and more.
Have you read?
How to Spot Data Breach Warning Signs to Protect Your Business
eMazzanti Technologies Seeks Fast Company's 2020 World Changing Ideas Award
About eMazzanti Technologies
eMazzanti's team of trained, certified IT experts rapidly deliver increased revenue growth, data security and productivity for clients ranging from law firms to high-end global retailers, providing advanced retail and payment technology, cloud and mobile solutions, multi-site implementations, 24×7 outsourced network management, remote monitoring and support.
eMazzanti has made the Inc. 5000 list eight consecutive years, is a 4X Microsoft Partner of the Year, the #1 ranked NYC area MSP and NJ Business of the Year! Contact: 1-866-362-9926, info@emazzanti.net or http://www.emazzanti.net Twitter: @emazzanti Facebook: Facebook.com/emazzantitechnologies.