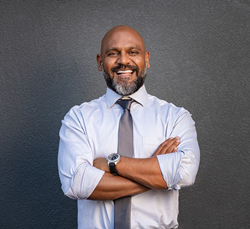 HOBOKEN, N.J. (PRWEB) June 10, 2020
A NYC area IT consultant and Cloud services provider discusses the COVID-19 new normal office productivity in a new article on the eMazzanti Technologies website. The informative article presents several products that could be used to increase office productivity when workers return, including headsets and modern conference room technology.
The author also discusses cameras for desktop computers, voice-controlled light switches and remote worker monitoring software. Finally, he asserts that Microsoft 365 and Teams video conferencing close the gap created by social distancing and boost engagement, improving morale and productivity.
"Many businesses need to make up for ongoing COVID-19 crisis financial losses," stated Jennifer Mazzanti, CEO, eMazzanti Technologies. "Thus, the new normal office productivity must improve."
Below are a few excerpts from the article, "Introducing the COVID-19 New Normal Office Productivity."
Cameras for Desktop Computers
"Because they come so equipped, many workers use their laptop camera for video chats and meetings. Thus, a webcam with a mic makes for an easy and affordable productivity enhancement to the standard office desktop computer. No need to pull out the laptop or switch back and forth."
Headsets
"Wireless headsets enable office corridor roaming on calls and generally doing two things at once. For example, a headset frees up your hands to write or retrieve information while conducting a clear conversation. Hence, video conferences, team chats and regular calls all become more productive."
"Studies show that using a headset increases productivity by up to 40 percent. Likewise, most knowledge workers believe that office noise negatively impacts their productivity. Fortunately, headsets help employees create their own space to focus on tasks in a hectic office."
Microsoft 365 and Teams
"Organizations around the world depend on Microsoft 365 with Teams for increased productivity. They leverage robust and secure online meeting and collaboration tools for office employees and remote workers. Because nonverbal cues add much to effective communication, video conferencing boosts engagement, improving morale and productivity."
Optimize Your New Normal Office Productivity
Businesses of all sizes have been forced to quickly adapt to rapidly changing business conditions. Achieving the new normal office productivity in the era of COVID-19 requires foresight and expert assistance.
When it comes to making productivity improvements under trying circumstances, eMazzanti's staff of experts is ready to assist. Founded weeks before 9/11, the company quickly adapted to be in the business of helping customers survive and prosper during difficult times.
Business leaders should contact eMazzanti Technologies today to prioritize and implement new normal office productivity best practices for their organization.
Have you read?
The New Normal COVID-19 Office Security
eMazzanti Technologies Ranked First in Retail Technology on ChannelE2E Top 100 Vertical Market MSPs List
About eMazzanti Technologies
eMazzanti's team of trained, certified IT experts rapidly deliver increased revenue growth, data security and productivity for clients ranging from law firms to high-end global retailers, providing advanced retail and payment technology, cloud and mobile solutions, multi-site implementations, 24×7 outsourced network management, remote monitoring and support.
eMazzanti has made the Inc. 5000 list eight consecutive years, is a 4X Microsoft Partner of the Year, the #1 ranked NYC area MSP and NJ Business of the Year! Contact: 1-866-362-9926, info@emazzanti.net or http://www.emazzanti.net Twitter: @emazzanti Facebook: Facebook.com/emazzantitechnologies.