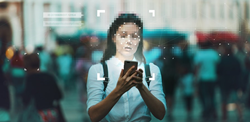 With New York's SHIELD Act taking effect in 2020, retailers have the opportunity to revamp privacy practices to establish trust and strengthen customer relationships.
HOBOKEN, N.J. (PRWEB) December 27, 2019
A NYC area retail technology consultant and managed services provider (MSP) discusses data privacy laws, including the New York SHIELD Act, privacy strategies and steps to achieve compliance in a new article on the eMazzanti Technologies website.
The informative article discusses inadequate data management as an obstacle facing retailers wanting implement effective data privacy strategies. The author then urges retailers to make privacy a key part of corporate culture. He concludes by offering steps to achieve compliance with the New York SHIELD Act.
"With New York's SHIELD Act taking effect in 2020, retailers have the opportunity to revamp privacy practices to establish trust and strengthen customer relationships," related Almi Dumi, CISO, eMazzanti Technologies.
Below are a few excerpts from the article, "Update Retail Privacy Practices with New York SHIELD Act."
Obstacles to Implementing Effective Privacy Strategies
"Banks and healthcare facilities have had to address data privacy for years. For retail businesses, however, compliance with privacy regulations brings new challenges. According to the Deloitte study, retail executives listed inadequate data management as the most significant obstacle to privacy. In fact, some organizations reported storing data in as many as 50 different locations."
Steps to Achieve Compliance with New York's SHIELD Act
1. "Gather stakeholders – Building a culture of privacy requires input from every facet of the business, from IT and Human Resources to Sales and Marketing. Establish a cross-functional team to address data compliance. Be sure to secure executive sponsorship."
2. "Find and analyze existing data – Look for personal data wherever it resides in the company. Keep in mind that SHIELD broadens the definition of private information. You will need to review business processes, third party processing of personal data, marketing efforts and so forth."
Build Data Privacy into Company Culture
The New York SHIELD Act represents one more step in an ongoing privacy movement. Instead of reacting to each new legislation, eMazzanti Technologies urges business leaders to make privacy a part of how they do business at all levels. In addition, they should keep employees trained and customers informed.
As they develop a privacy-focused strategy, they should leverage the experience of security and compliance experts. The retail IT consultants at eMazzanti will help business leaders build a solid information governance strategy, including multi-faceted data security and ongoing compliance monitoring.
Have you read?
7 Cyber Security Best Practices Every Business Should Implement
How to Deploy Two-Factor Authentication
About eMazzanti Technologies
eMazzanti's team of trained, certified IT experts rapidly deliver increased revenue growth, data security and productivity for clients ranging from law firms to high-end global retailers, providing advanced retail and payment technology, cloud and mobile solutions, multi-site implementations, 24×7 outsourced network management, remote monitoring and support.
eMazzanti has made the Inc. 5000 list eight consecutive years, is a 4X Microsoft Partner of the Year, the #1 ranked NYC area MSP and NJ Business of the Year! Contact: 1-866-362-9926, info@emazzanti.net or http://www.emazzanti.net Twitter: @emazzanti Facebook: Facebook.com/emazzantitechnologies.