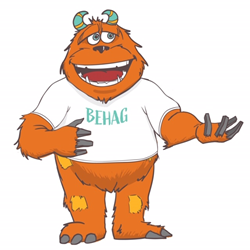 We believe this move better positions the organization to take on the growing epidemic of adolescent behavioral health problems in this country.
TEMPE, Ariz. (PRWEB) May 23, 2019
Embark Behavioral Health announced today that Vive Family Support Programs and Potomac Pathways are joining forces to turn the tide in the rising rates of adolescent anxiety, depression and suicide. The new company will be called Potomac Programs and signifies Embark's commitment to community, outpatient, and home-based care. Potomac's national services will intervene earlier in the treatment process in order to lower healthcare costs and heal families.
According to Embark's CEO Alex Stavros, "If we are going to tackle the Big Empathetic Hairy Audacious Goal (BEHAG), we believe high quality, short-term, high intensive and innovative adolescent care should assume a larger role in behavioral health. We are designing centers of excellence in major metro areas across the country that provide best-in-class, convenient and insurance reimbursed experiences for young people and their families."
The move combines the former Vive Family Services (with community based services in Boston, Atlanta, Chicago, Denver, Los Angeles and San Francisco) with Potomac Pathways' IOP and PHP programs in Washington, DC. Stavros went on to say, "We believe this move better positions the organization to take on the growing epidemic of adolescent behavioral health problems in this country. It's no longer acceptable to sit back and hope that things get better. This movement requires new, bold initiatives and creative partnerships that get at the root of these problems. We can't do this alone. It requires us to collaborate and problem solve with insurance companies, federal and state agencies, as well as, community providers, leaders and stakeholders. We need to provide a comprehensive continuum of cutting edge behavioral health services to all of our communities. This is a national problem. We believe that by creating access that educates and prevents, and by intervening lower in the continuum of care, we will help lower the stigma and increase awareness. Ultimately, we will, together, tackle this BEHAG."
About Embark Behavioral Health
Embark is one of the nation's largest, longest running, and most innovative and respected family behavioral health provider that is focused only on serving preteens, teens, young adults and their families. The company is headquartered in Tempe, Arizona and operates 18 programs in 13 states. Their first program began services 25 years ago. Embark has a proven, internationally validated outcomes platform, the industry's highest quality of care and safety standards, and a unique and complimentary continuum of programs. Embark is comprised of four highly regarded and recognized companies including: Calo Programs, Innerchange Programs, New Vision Wilderness Programs and Potomac Programs. Embark's mission is to drive adolescent anxiety, depression, and suicide from the all-time highs of today to all-time lows by 2028. To learn more about Embark go to http://www.embarkbh.com. To learn more about Potomac Programs go to; http://www.potomacprograms.com.