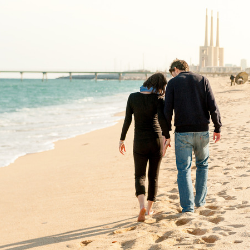 "When infertility patients heroically turn to alternative options for family building, they dedicate themselves to the purest form of human behavior: loving for the sake of love, without genetic strings."
ORLANDO, Fla. (PRWEB) May 23, 2019
In the U.S. in 2014, according to the Society for Assisted Reproduction Technology, donated embryos were used in 1,092 embryo transfer procedures, the last step in the in vitro fertilization (IVF) process. This represents an 83% increase over the 596 donated embryos transferred in 2009, just five years earlier.[1] Dr. Mark P. Trolice, Director of Fertility CARE: The IVF Center, emphasizes that donated embryo transfer is a completely real and natural path to parenthood.
Embryo adoption also answers a vital need. One in eight American couples struggles with infertility, according to the Center for Disease Control and Prevention. Based on the most recently available data, 31% of women who use assisted reproduction technologies have been diagnosed with "diminished ovarian reserve" which means they may not provide an adequate number of eggs to be fertilize during an IVF cycles[2]. Consequently, they may have no embryos available to be transferred inside them.
The trend toward embryo adoption is facilitated by a growing supply of potential embryo donors, both because more couples are trying IVF and because of changes in the way it is performed. The old way was to mix eggs and sperm in the lab and transfer multiple fresh embryos, hoping at least one would lead to pregnancy. Now, couples increasingly have their embryos frozen after testing them for chromosomal and/or genetic disorder, then undergo embryo transfer of the most viable one. There are, according to one recent study, 1.4 million frozen embryos in the United States, of which hundreds of thousands are available for immediate adoption.[3]
For many couples, the prospect of embryo adoption raises two almost immediate questions. One is that of consanguinity. Little may be known about a donated embryo's genealogy, which opens the possibility that as an adult, one adoptee might unknowingly marry someone to whom he or she is closely related. While this is a statistical possibility, it is not likely, Dr. Trolice notes, given that the population of the United States is almost 329 million.[4] Also, while there are some health risks for the offspring of closely related couples (first cousins, for example), they may be much less serious than was previously believed. A recent study by the National Society of Genetic Counselors shows health risk to the offspring of cousins to be only 1.7% to 2.8% higher than for children born to unrelated parents.[5]
"Another concern from couples contemplating embryo adoption," says Dr. Trolice, "is, 'Who are the baby's real parents?' The answer we give them is very simple: You are. The people who bring the baby into the world and care for it are the real parents. When infertility patients heroically turn to alternative options for family building, they dedicate themselves to the purest form of human behavior: loving for the sake of love, without genetic strings. These new parents are entitled to experience all the joy, fulfillment, and love that raising a child offers."
About Fertility CARE: The IVF Center
Fertility CARE (Center of Assisted Reproduction and Endocrinology): The IVF Center provides patient-centered, evidence-based, and individually customized reproductive care in a comfortable and compassionate setting. This Central Florida IVF clinic is the most successful facility of its kind in the Orlando area, and consistently earns 5-star patient ratings in online reviews. Established in 2003 by founder and director Dr. Mark P. Trolice, it is the only fertility clinic in the region to offer both male and female testing, evaluation, and treatment. Today, the practice encompasses the Center for Male Infertility, headed by a fellowship-trained male reproductive specialist; the Mind/Body Institute, overseen by a licensed clinical reproductive psychologist; and the IVF Laboratory of Central Florida, led by a Board-certified high complexity laboratory director. Fertility CARE - The IVF Center offers a comprehensive range of infertility tests and treatment options as well as genetic testing, egg freezing with fertility preservation, egg donation, embryo cryopreservation, surrogacy and other services. For full details, visit http://TheIVFCenter.com.
About Dr. Mark P. Trolice
Mark P. Trolice, M.D., is the founder and Director of Fertility CARE - The IVF Center. He also serves as Associate Professor of Obstetrics and Gynecology (OB/GYN) at the University of Central Florida College of Medicine in Orlando and Medical Director of the Egg Donor Program at Cryos International, the world's largest sperm donor bank. Dr. Trolice is Board-certified in OB/GYN and reproductive endocrinology and infertility (REI), and he is a Fellow of the American Colleges of Obstetrics and Gynecology (FACOG), Surgeons (FACS), and Endocrinology (FACE). Renowned as Orlando's most successful fertility specialist, Dr. Trolice and his wife battled infertility for over 10 years before adopting their children. This journey gave him unique insights into patients' struggles and is included in his forthcoming book, "The Fertility Doctor's Guide to Overcoming Infertility Discovering Your Reproductive Potential and Maximizing Your Odds of Having a Baby" from Harvard Common Press. Dr. Trolice is a sought-after expert with dozens of broadcast and print appearances in addition to national acclaim as one of America's Top Doctors® and repeat recipient of the American Medical Association's "Physician's Recognition Award". In January 2019, he launched his "Fertility Health" podcast interviewing nationally renowned experts on vital topics in reproductive medicine. Learn why he has earned the trust of patients and physicians alike: http://marktrolicemd.com.
1. Schuster, Dana, "Embryo swapping is the Wild West," New York Post, November 3, 2018.
2. Jacobson, Lindsey, "'Fertility warriors': How one family's IVF journey led to embryo adoption," Good Morning America, April 23, 2019.
3. "Tens of thousands of embryos are stuck in limbo in fertility clinics," CBS News, January 17, 2019.
4. "U.S. and World Population Clock," United States Census Bureau, May 20, 2019.
5. Chalabi, Mona, "How Many Americans Are Married To Their Cousins?", fivethirtyeight.com, May 15, 2019.