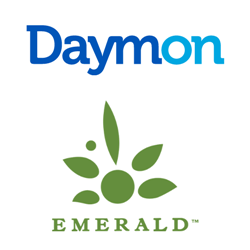 This growing consumer demand is driving retailers to bring more transparency to their products, and dynamic stories behind them
HUNTINGTON, N.Y. (PRWEB) February 08, 2021
Emerald Brand is announcing a newly formed partnership with Daymon, the country's leading creator of private brand programs. This partnership will expand Emerald Brand's Tree-Free, American Made licensing program to retailers across the United States.
"When it comes to sustainability, it's no longer a binary decision. Consumers are demanding more environmental options in every category from finished goods to their product's packaging. This growing consumer demand is driving retailers to bring more transparency to their products, and dynamic stories behind them," states Ralph Bianculli Jr., Managing Director at Emerald Brand.
The partnership between Emerald Brand and Daymon will be beneficial to the fast-growing need in retail portfolios for American Made Production while offering a sustainable, economically viable choice for consumers. As consumers continue to look for American made supply chains and health + wellness offerings in their product portfolios, Daymon will now be licensed to offer Emerald's Tree-Free™ and Plant to Plastic® American made licensing options to retailers across the United States. These items include American made toilet tissue, household towels, napkins, molded fiber tableware, compostable straws, cutlery, and more.
About Emerald Brand:
Innovators in material technology since 1997, Emerald Brand is committed to aiding the end of deforestation and the plastic crisis. Emerald's innovations in Tree-Free™ technology and petroleum-free plastics are revolutionizing packaging and disposables worldwide. Emerald's growing portfolio offers over 300 finished products and sustainable options brands can use to take their products to the next level.
About Daymon:
With nearly 50 years of experience building successful Private Brand programs around the world, Daymon Worldwide has developed a unique, industry-leading approach to driving sales and profits for partners and clients. Daymon Worldwide is the only solution provider that influences all aspects of Private Brand development, from strategy to execution to consumer engagement. Daymon Worldwide's unique approach helps retailers and brands set themselves apart.