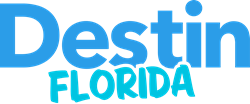 When I told our team we are building a new website for the domain DestinFlorida.com, their chins hit the floor!
DESTIN, Fla. (PRWEB) November 05, 2019
The fastest growing vacation rental listing site on the Emerald Coast (ECBYO.com) has launched the all new DestinFlorida.com! The legacy website has been replaced with a state-of-the-art, SEO supercharged, destination website. Joe Godar (Managing Partner, ECBYO.com) recalls sharing the news with his SEO consulting group for the first time, "When I told our team we are building a new website for the domain DestinFlorida.com, their chins hit the floor!"
Stay, Play, Shop and Dine. DestinFlorida.com allows a vacationer to plan their entire stay in the Destin, Miramar, Sandestin, 30A and Fort Walton Beach areas, regardless of the vacation they desire. By promoting local vacation rentals without the added fees encountered with other online travel agencies, DestinFlorida.com provides immediate value for visitors to the new website. DestinFlorida.com also provides detailed content on local providers of virtually everything under the panhandle sun including restaurants and shopping, boat and fishing charters, golf and resort activities, nightlife and entertainment. The intuitive, location driven, search and mapping feature shows the way. If you can stay, play, shop or dine there, you will find it on DestinFlorida.com.
DestinFlorida.com now leverages the 580,000 searches made every month for "Destin Florida" to funnel a staggering flow of visitors to the new website. By combining industry leading technologies and search optimized content with locally contributed reviews and an intuitive mapping feature, DestinFlorida.com is the area's preeminent information website for visitors and locals.
DestinFlorida.com and Emerald Coast by Owner create a combined email marketing list of almost 400,000 subscribers. Over 300,000 of those subscribers requested vacation information from DestinFlorida.com in the past.
DestinFlorida.com and ECBYO have now have the attention of over 800,000 Facebook followers interested in visiting the Emerald Coast. This creates exciting new marketing opportunities for a wide variety of local businesses.
The result is over 1,000,000 marketing contacts who are actively seeking information on vacation travel to the Emerald Coast and access to 580,000 potential vacationers who search the term "Destin Florida" every month.
ECBYO.com features vacation rental units from all parts of the Emerald Coast for the purpose of putting renters together with owners/managers. They have a subscription based business model, charge no booking fees and offer full disclosure of renter contact information to owner/managers at the time of inquiry. For more information about Emerald Coast by Owner, visit their website at ECBYO.com or email admin@emeraldcoastbyowner.com.