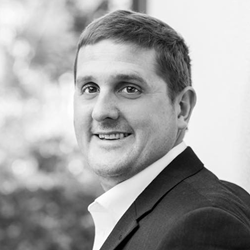 Emerald Empire Real Estate specializes in residential and commercial short-term rental investments, luxury properties, and securing the highest price for sellers
PANAMA CITY BEACH, Fla. (PRWEB) November 14, 2022
Emerald Empire Real Estate today announced its partnership with Side, the only real estate technology company that exclusively partners with high-performing agents, teams, and independent brokerages to transform them into market-leading boutique brands and businesses. The alliance will ensure that Emerald Empire Real Estate, a company that prioritizes honest, professional service, is powered by the industry's most advanced platform.
Emerald Empire Real Estate was founded by Justin Cater, an experienced agent and Panama City Beach native with an extensive background in construction. Cater has been a multimillion-dollar producer every year of his career, mastering the industry through his hands-on and intuitive approach. Emerald Empire Real Estate serves commercial and residential buyers, sellers, and investors throughout the Emerald Coast of Florida, specializing in Bay, Walton, and Okaloosa counties, including the stretch between Panama City and Destin.
"While we leverage our expertise for properties ranging from first-time homes to whole developments, Emerald Empire Real Estate specializes in residential and commercial short-term rental investments, luxury properties, and securing the highest price for sellers," Cater said.
Partnering with Side will ensure Emerald Empire Real Estate remains on the cutting edge of the evolving real estate market while continuing to deliver premium services to its clients. Side works behind the scenes, supporting Emerald Empire Real Estate with a one-of-a-kind brokerage platform that includes proprietary technology, transaction management, branding and marketing services, public relations, legal support, lead generation, vendor management, infrastructure solutions, and more. Additionally, Emerald Empire Real Estate will join an exclusive group of Side partners, tapping into an expansive network from coast to coast.
"Side's state-of-the-art marketing, technology, administrative, and legal solutions will grant me the support I need to grow my business," Cater said.
About Emerald Empire Real Estate
Panama City Beach native Justin Cater founded Emerald Empire Real Estate based on his practical approach and no-nonsense nature. He has procured a team of agents that shares his relentless spirit and drive to achieve clients' goals. Emerald Empire Real Estate comprises the kind of knowledgeable and honest professionals that clients want to work with again and again. The team's broad clientele reflects the diverse local real estate market as well as the influx of transplants moving to the Emerald Coast of Florida. For more information, visit http://www.emeraldempirerealestate.com.
About Side
Side is a behind-the-scenes brokerage platform that exclusively partners with top-performing agents, teams, and independent brokerages to create and grow their own boutique brands without the cost, time, or risk of operating a brokerage. Side's proprietary technology platform and premier support solutions empower its agent partners to be more productive, grow their businesses, and focus on serving their clients. Side is headquartered in San Francisco. For more information, visit http://www.side.com.