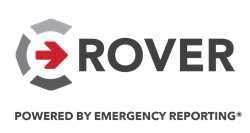 With the acquisition of Spotted Dog Technologies, we are excited to be able to offer an even more robust library of features that help to improve fire and EMS response outcomes with faster, safer response.
BELLINGHAM, Wash. (PRWEB) April 02, 2020
Emergency Reporting® (ER), the global leader in cloud-based reporting and records management software (RMS) for fire and EMS agencies, is proud to announce their acquisition of Spotted Dog Technologies. Spotted Dog Technologies cloud-based notification and response software, "Rover," provides critical two-way communication between dispatchers and first responders that decreases response times and integrates with Emergency Reporting RMS. Spotted Dog Technologies currently serves first responders in the United States, Australia and Canada.
Founded by Dave Adams and Adrian Mintz in 2003 and invested in by Polaris Growth Fund last April 2019, Emergency Reporting has been growing rapidly. The company recently added over 25 to its workforce, that now is over 100 employees and will continue to roll out updates and new features to continue to improve their customer's experience. Emergency Reporting software, in collaboration with a robust partner ecosystem, helps customers automate and achieve compliance with state and federal reporting standards, as well as drive workflow efficiencies with a range of mission-critical, fire and EMS operating modules. The addition of Spotted Dog Technologies will provide even more value to customers of both ER and Spotted Dog Technologies in the future.
"From the beginning, Emergency Reporting has been committed to providing our customers with a best-in-class program emphasizing ease of use and cohesive workflows. As the company grows, we've been looking for opportunities to add features and offerings to provide first responders with all the tools and information they need in one platform. With the acquisition of Spotted Dog Technologies, we are excited to be able to offer an even more robust library of features that help to improve fire and EMS response outcomes with faster, safer response," stated David Nokes, Chief Executive Officer of Emergency Reporting.
Customers of Spotted Dog Technologies may notice a few small changes to the look and feel of the system in the coming months, however, they can expect all the same workflows and easy-to-use tools that they've become accustomed to going forward. Emergency Reporting has already migrated the Rover platform to the Microsoft Azure hosting environment. This migration will ensure even more reliability and security for current and future users of Rover.
Emergency Reporting Senior Director of Product Management, Sue Cenusa, explained:
"First responders that use Rover get a notification to their mobile device through the app, text message or email and it contains crucial site details such as available water assets, hazards, maps and turn-by-turn navigation. They can then indicate their availability when a call comes in instantly, while Rover relays their location, credentials and estimated time of arrival back to the incident command center. It's an extremely useful and user-friendly tool."
Spotted Dog Technologies founder and CEO, Geoffrey Giordano, a volunteer firefighter since age 14 as a junior, will be staying on at Emergency Reporting after the acquisition.
"I am excited about joining the Emergency Reporting family. The energy and attitude of the company have made this an easy transition. Both companies were made for first responders by first responders, and we share a strong passion for bettering the fire/EMS industry. I am proud that Spotted Dog's mission will live on within this new platform and that we will be able to help more first responders than ever before," said Giordano.
For more information about the Emergency Reporting and Spotted Dog integration, visit https://info.emergencyreporting.com/spotteddog.
About Emergency Reporting
At Emergency Reporting (ER), our mission is to empower first responders worldwide with fast and easy-to-use technology that provides the data needed to keep themselves and their communities safe. Our Records Management and Reporting Software act as the centralized ecosystem that powers an agency's entire operation, from training and events to incident reporting and compliance, to real-time analytics and performance feedback through data. As the pioneer in cloud-based EMS and fire software, ER has always been the smarter way forward for the Fire Service while also managing to be the most user-friendly solution available. Since 2003, we've proudly supported over 750,000 first responders through this mission worldwide – including DoD/military installations and large entities such as NASA, nuclear power plants, and hospitals. For more information, visit http://www.emergencyreporting.com.
About Spotted Dog Technologies
Spotted Dog Technologies is a leading provider of emergency response technology. The Spotted Dog Technologies team takes great pride and are humbled that Rover, their highly regarded cloud-based communications platform, helps 25,000 first responders every day. First responders count on Rover to help them more effectively mobilize personnel and resources, communicate with each other, and gain critical situational awareness in the first few minutes of an incident. The company's solutions continue to evolve to ensure that their first responders are using the most current tools and technologies available. The team is dedicated to the mission of making a difference in the lives of first responders and helping them best protect the communities they serve.
Media Contact:
David Nokes, CEO
David.nokes@emergencyreporting.com
360.920.6482