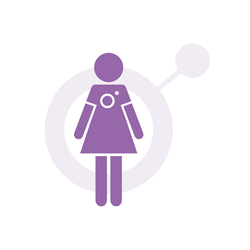 Get Cash to Carers Instantly from ATM's Without a Card or Bank Account
Manchester, United Kingdom (PRWEB) November 15, 2020
A service has been launched to support vulnerable people who need to access cash in a hurry. Family members, carers, volunteers and others can withdraw cash instantly from ATM's without a Card or Bank Account.
The CashByText service is especially useful during lock-down when people are not able to travel. During the first lock-down many carers struggled to access finance in urgent circumstances on behalf of their vulnerable clients. The CashByText service helps to solve that problem.

An account can be set up for family members or organisations so that they can access cash from ATM's by text without a card or bank account.
The service can be operational within one day
The service is provided by The Money Carer Foundation, the national social enterprise that provides everyday money management services to thousands of people and their carers across the UK. CashByText can be used alongside the organisation's popular Carer's Shopping Card service.
The technology is provided by Pin4Cash, the innovative Fintech company who have developed the software that enables ATM operators to facilitate this service.
Simple To Use
To use the service, the 'Sender' simply logs in to the secure payments portal and adds the mobile phone number of the carer to send them funds instantly from their float account. The 'Receiver' (carer) can then withdraw a specified amount between £10 and £500 from one of the participating 17,000 ATMs.
The Key Benefits
1. Enables 'one-off' or reoccurring regular payments to carers.
2. Easy to change the 'Receivers' mobile phone numbers as carers change or are on holiday.
3. Secure, low cost and instant service.
Sean Tyrer, CEO of the Money Carer Foundation commented:
"Our aim is to find solutions to keep vulnerable people and their carers safe. We provide innovative money management services for vulnerable people and our CashByText service has proven to be immensely useful in urgent situations. It's easy to use and, most importantly, it's quick. In times like lock-down, when people are being encouraged not to travel, it can solve some very tricky situations."