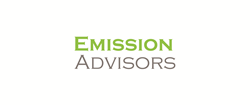 HOUSTON (PRWEB) August 17, 2020
Emission Advisors Inc., an environmental credit brokerage and consulting firm, today announced it has been named to the 2020 Inc. 5000 list, Inc. magazines' annual ranking of America's fastest-growing private companies. The company finished in the top 25% of the list, ranking No. 1161, with 388% revenue growth from 2016 to 2019. The company ranks 9 among the fastest-growing energy companies in the country, and 21 among the fastest growing companies in the Houston metro area.
"We are incredibly honored to have made Inc.'s prestigious list, ranking among some of the most elite private companies," said Mike Taylor, President of Emission Advisors Inc. "We aim to continue to add value for our clients by providing services and solutions in the environmental credit markets."
Inclusion on the 2020 Inc. 5000 list is Emission Advisors Inc. latest achievement after being named Emissions House of the Year by Energy Risk in 2019 as well as Mike Taylor writing a number one best-selling book on the carbon markets titled "Reduce Carbon Compliance Costs".
Emission Advisors received the honor by focusing on excellence service and execution for their clients in Emission Reduction Credits (ERCs), Renewable Energy Certificates (RECs), California and Quebec Carbon allowances and offsets, Regional Greenhouse Gas Initiative (RGGI) Carbon allowances, Cross State Air Pollution Rule (CSAPR) SO2 and NOx allowances, Low Carbon Fuel Standard (LCFS) credits and Renewable Fuel Standard (RFS) RINS. The company is a trusted advisor to their clients in the environmental credits market.
"We firmly believe our company will continue to thrive, if we continue to outperform for our clients," said Mike Taylor.
"The companies on this year's Inc. 5000 come from nearly every realm of business," says Inc. editor-in-chief Scott Omelianuk. "From health and software to media and hospitality, the 2020 list proves that no matter the sector, incredible growth is based on the foundations of tenacity and opportunism."
The 2020 Inc. 5000 achieved an incredible three-year average growth of over 500 percent, and a median rate of 165 percent. The Inc. 5000's aggregate revenue was $209 billion in 2019, accounting for over 1 million jobs over the past three years.
About Emission Advisors
Emission Advisors is a leading broker, consultant, and service provider in the environmental credit markets. The company provides structured environmental compliance, brokerage, and portfolio optimization services to their large diverse client base. Emission Advisors is headquartered in Houston, Texas. More information about the company is available at http://www.emissionadvisors.com.
Contact:
Mike Taylor
Emission Advisors Inc.
President
713-385-3321
mtaylor@emissionadvisors.com