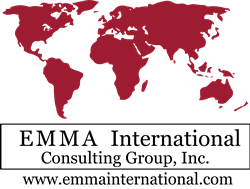 BINGHAM FARMS, Mich. (PRWEB) March 08, 2021
E.M.M.A. International Consulting Group, Inc. (EMMA International), a global leader in FDA compliance consulting, is pleased to announce four new members and a new chairwoman to their Board of Directors. The new members will work closely with the firm's leadership team to address the growing needs of the marketplace, and plan for future strategic growth.
The new members are:

Carmine Jabri – CEO, EMMA International Consulting Group
Jacob George – Managing Partner - Head of Global M&A, George + Company
Murad Elamir – Vice President, George + Company
Thomas Baughman – Chairman of the Board, New Concept Technology
Kira Jabri has been appointed as the new chairwoman of the board and will transition from her role as company CEO this month.
"I have been fortunate enough to be part of the growth of EMMA International over the past ten years. First, as the company's COO, and then CEO. It is an honor to be appointed as the Chairwoman of the Board of Directors and look forward to my new role with EMMA International for years to come," said Kira Jabri.
EMMA International has achieved major growth accomplishments over the years. Most recent accomplishment is being named to the Inc.5000 list. Additionally, EMMA International is certified to ISO 9001:2015, and as a Women's Business Enterprise (WBE) through the Women's Business Enterprise National Council (WBENC).
About EMMA International
EMMA International Consulting Group, Inc. is a global leader in FDA compliance consulting. We focus on quality, regulatory, and compliance services for the Medical Device, Combination Products, and Diagnostics industries.
For more information, visit http://www.emmainternational.com/
For additional information, please contact Katie McCallum, Marketing and Operations Specialist, at 248-987-4497 or email at katie.mccallum@emmainternational.com.