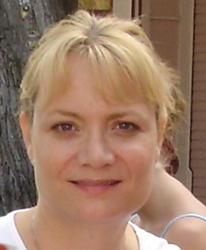 This opportunity assists members in integrating their intellectual and emotional learning and further deepens workshop participant's attachment and empathy with one another, key components of emotional intelligence
Detroit, Michigan (PRWEB) November 24, 2015
Emotional intelligence is a key component of effective leadership. In fact, emotional intelligence has recently been recognized as more important than many of the essential skills of management including IQ. Companies run by executives lacking well developed emotional intelligence skills are likely to lag behind, sometimes far behind, competitors run by more enlightened individuals, said Patrick T. Barone, a founder of the Michigan Psychodrama Center (MPC).
Because of the importance of this skill, early in 2016 the MPC, located in Birmingham, Michigan, will offer emotional intelligence training to Michigan CEOs and other business executives. Psychodrama, sociometry and group psychotherapy utilize various tools which are unequaled in their ability to teach emotional intelligence (EI) to individuals, groups and organizations.
While others teach EI to executives, what is unique about the Michigan Psychodrama Center is the combination of psychodrama and sociodrama, as well as the incorporation of the latest methods shown in research to enhance the resilience of people by building and integrating physical, emotional, cognitive and social acumen. While participants in the Center's EI workshop will not be undergoing therapy as such, they will be involved in sociodrama, a type of role play where various group issues impacting business teams might be acted out.
After this roll play and the various action sequences, group members at the workshop will share with one another how the sociodrama impacted them. "This opportunity assists members in integrating their intellectual and emotional learning and further deepens workshop participant's attachment and empathy with one another, key components of emotional intelligence." said co-founder Dr. Elizabeth Corby.
Dr. Corby and Mr. Barone have both previously worked with business owners, CEOs and other executives in organizations of all sizes. The Michigan Psychodrama Center is dedicated to providing unique workshops, education and training in psychodrama, sociometry, sociodrama and bibliodrama methods and techniques. The Center will also provide business consulting, addiction support groups and training for those wishing to become certified practitioners in psychodrama. Additionally, the Center will provide workshops related to the application of psychodrama and sociodrama to the practice of law, particularly as that relates to courtroom litigation.