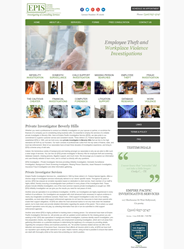 Our team at EPIS is thrilled to be featured as a Top Client Rated Beverly Hills Contractor by Find Local Contractors. Our team of trustworthy, dependable and knowledgeable investigative professionals will continue to provide the excellent service we've been recognized for, says an EPIS spokesperson
BEVERLY HILLS, Calif. (PRWEB) May 05, 2020
Beverly Hills-based investigative and consulting service, Empire Pacific Investigative Services, Inc. (EPIS) is available for a wide range of domestic and corporate cases for clients. Their superior outcomes and commitment to uphold honest and ethical standards have contributed to their numerous outstanding online reviews. Find Local Contractors recognizes the positive client feedback from this year and has designated them as a 2020 Top Client Rated Beverly Hills Contractor.
Find Local Contractors helps consumers find local contractors that they can depend on for top quality work, affordable rates and great customer service. Find Local Contractors is a trusted directory that provides quick access to outside review sources where actual customers have left comments and rankings regarding the listed contractor.
"Our team at EPIS is thrilled to be featured as a Top Client Rated Beverly Hills Contractor by Find Local Contractors. Our team of trustworthy, dependable and knowledgeable investigative professionals will continue to provide the excellent service we've been recognized for," says an EPIS spokesperson
EPIS was founded by three retired U. S. Federal Special Agents in 1993. Today, the private investigative team brings over three decades of combined experience and diverse training in their field, allowing them to offer comprehensive services at both the state and federal level. Services span from background screenings and insurance fraud to computer forensics, infidelity and much more. EPIS also brings an unrivaled skillset in surveillance, which can be critical in cases involving child custody, missing persons and infidelity. Beyond domestic cases, Empire Pacific Investigative Services also aids Beverly Hills' businesses in detecting fraud and employee theft. They adhere to the highest standards of confidentiality in all cases.
Empire Pacific Investigative Services is bonded and licensed to perform private investigating in the state of California, but their services also extend worldwide to include clients in Asia and Australia. EPIS offers free consultations for services in infidelity investigation, domestic surveillance, child support investigation, missing person searches, employee theft and fraud investigation.
To learn more about Empire Pacific Investigative Services, Inc., please visit http://www.epis.us or call (310) 657-3747.