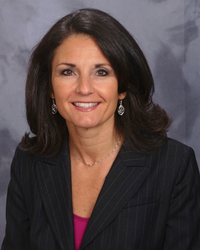 Revenue. Retention. Referrals. Repeat Business. Every interaction you have with a customer, client or employee either undermines or enhances these key performance indicators.
FAIRFIELD, CT (PRWEB) May 12, 2015
Engaged, satisfied employees represent up to 59% more growth in revenue per employee, according to a Gallup report, (State of the American Manager). Over half of 2000 US employees surveyed by Officevibe said they would remain with their employers longer if they felt valued by their managers. Companies that invest in Employee Experience can significantly boost their revenue and retain valuable employees. "Revenue. Retention. Referrals. Repeat Business. Every interaction you have with a customer, client or employee either undermines or enhances these key performance indicators. Corporations should recognize and value their employees and treat them as brand ambassadors," says Denise Graziano, President of Graziano Associates. "Managers must be properly trained to lead, motivate and engage employees, and allow employees to apply their best talents so they thrive."
Graziano noted that Gallup has discovered four strategies, especially when used together, that increase revenue per employee: 1) Have great managers in place, 2) Hire talented employees, 3) Ensure the workforce is engaged and 4) Focus on employee strengths. There are many ways to improve EX (employee experience) at work. Some approaches may be industry specific, while others can span across all industries and business types. Below are six tips from Graziano Associates to boost employee experience and engagement.
These six tips can all contribute to better EX:
1) Provide employees with on-going training and development.
Current trends show that employees leave companies more frequently than in decades past. Training and opportunities for advancement can help keep employees engaged and improve employee retention. Training and advancement diminishes boredom and demonstrates investment in employee satisfaction.
2) Promote and train effective leaders.
Gallup research shows that having effective managers in place greatly influences EX. However, their research also shows that about 1 person in 10 has the natural talent to be a successful manager. Therefore, training is critical so that managers know how to motivate employees to perform at their best every day and stay with the same employer. Employees want managers who lead decisively, and training can boost managers' confidence in their decision making. Successful managers draw upon employees' natural talents and utilize them in roles where they use those talents on a daily basis.
3) Establish a positive corporate culture.
Employees should have a clear understanding of the corporate mission and how their role contributes to that mission. This helps employees feel valued and needed.
4) Survey employees frequently and take action accordingly.
According to OfficeVibe, surveying employees often gives management valuable insights to know how employees feel about the company and can help retain top talent. Equally vital is sharing the results, and acting on their feedback in a timely manner. When management acts quickly, employees will realize their opinions matter.
5) Strengthen emotional ties to the company and foster stronger relationships among employees. For example: organize corporate outings, team building events, charitable and socially responsible projects to build on that corporate culture.
6) Promote brand pride and ambassadorship.
For example: at an "all hands day" give employees branded apparel and other items to boost company pride and unity. Or, create an online company store to offer other items to employees.
Employee engagement is not a "nice to have" aspect of business. Poor EX directly impacts customer experience, revenue, employee and client retention, as well as overall brand image. Monitoring employee metrics on an ongoing basis can prevent having to take costly, time consuming corrective actions in the future.
To have Denise Graziano speak to your corporation or sales team regarding CX or EX, contact her at 203-254-0195. Denise Graziano is a leading authority in helping fast growth, mid-market companies to improve customer and employee experience. A strategic thinker and leader with over 28 years of business experience, Denise is a speaker and author of numerous articles on customer experience, client retention, sales, and trade show practices.
Founded in 1992, Graziano Associates helps fast-growing mid-market companies in the business-to-business market turn customer and employee interactions into opportunities — to deepen loyalty and engagement, and set companies up for growth.