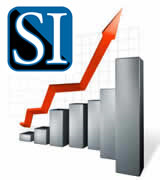 Boston, MA (PRWEB) January 26, 2015
The criminal background check division of Screening Intelligence is proud to announce it has achieved 17% revenue growth in 2014. The criminal background check division offers criminal background checks through the website, InstantCriminalChecks.com. With prices ranging from $15 to $60, the services on the site include a national criminal background check, county criminal checks, and instant state criminal checks. Other services include a federal court search and an SSN validation address trace, which are both non-instant.
The Tenant Screening division of Screening Intelligence has launched a new website TenantScreening.biz. TenantScreening.biz offers landlords and property managers access to tenant screening products that include a tenant score, credit checks, criminal checks, eviction checks, a sex offender registry search, and a terrorist database search. As more landlords and property managers realize the importance of tenant screening background checks, their search for a leading Tenant Screening Services company often leads them to Screening Intelligence.
Screening Intelligence has also launched a new website for its employment screening division which is called HRemploymentScreening.com. HRemploymentScreening.com offers employers and HR professionals access to advanced pre-employment screening services that include driving record background checks, criminal background checks, employment checks, education checks, reference checks and credential verifications. The professionals at HRemploymentScreening.com assist their clients in making an informed decision about new hires within their organizations, which allows them to benefit from hiring the most competent and qualified job candidates.
Screening Intelligence prides itself on its user-friendly website. Orders are simple to place, and customers receive their results in a matter of moments. Screening Intelligence provides customers with reliable information and accurate, easy-to-interpret reports. Customer service is the top priority at ScreeningIntelligence.com. In addition, the company has demonstrated its commitment to providing up-to-date content on its website and connecting to its customers through a variety of social media including Facebook, Google+, and Twitter.
Screening Intelligence continues to attract and gain new clients, and it has a high client retention ratio. The financial health and outlook remains very strong. Its growth has persisted while maintaining a strong positive cash flow, without outside investors and while remaining completely debt-free. For more information on Screening Intelligence's Free Background Check Resources, visit the website today.
About Screening Intelligence Background Checks
ScreeningIntelligence.com provides accurate and affordable background screening solutions to help employers make informed hiring decisions. Pre-employment screening and tenant screening services include: comprehensive criminal background checks, federal background checks, county criminal checks, sex offender registry search, instant national eviction checks, and social security traces.