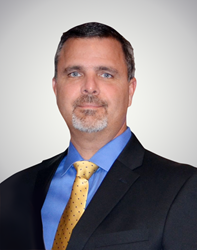 EmpowerMX is positioned to transform the aviation technology space.
FRISCO, Texas (PRWEB) December 12, 2019
EmpowerMX today announced the appointment of Don Grimm as Vice President of Operations to lead customer support and product implementation activities and provide critical input into future development efforts.
"Don is a senior aviation executive, with deep experience in our industry, and we are very pleased to have him on our team," announced Dinakara Nagalla, CEO of EmpowerMX. "His capabilities and experience are a perfect fit within our organization, in support of our customers."
Grimm brings over 35 years of leadership experience in the aviation industry including the United States Air Force, and at Delta Air Lines where he led several successful engine certification implementations, and at Siemens where he built an engine and test facility from the ground up, as well as experience with several aviation asset management companies.
"At EmpowerMX I have the opportunity to bring my experience in line maintenance, as well as engine and airframe overhaul expertise into the mix of product solutions. I am delighted to bring my background in building and receiving regulatory certifications for several new product lines and testing capabilities in the airline and MRO environments, on behalf of our customers," said Don Grimm.
"Don will be critical to our expansion activities, and will add significant value in ensuring customer solutions will be deployed in support of our brand, and product implementations will be efficient and effective," said Jim Sturgis, COO of EmpowerMX.
About EmpoweMX:
Based in Frisco, TX, EmpowerMX is a leading cloud-based software platform that is designed to accelerate digital adoption in the Airline, MRO, and Defense establishments. Our product suite helps Engineering and Compliance, Heavy and Line Maintenance, Shop and Materials Management.