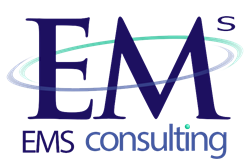 TAMPA, Fla. (PRWEB) April 07, 2020
EMS Consulting (EMS) has entered into an agreement to acquire Digital Banking Services (DBS DX), one of the fastest-growing Digital Transformation Services Partners for Banking, and Credit Unions specializing in Salesforce. The move will further strengthen EMS's position as the leading enterprise cloud services provider and enhance its ability to provide clients with unparalleled cloud strategy, technology consulting, cloud application implementation, integration, and their Cloud Advisory managed services.
EMS Consulting, an enterprise technology solutions company, has delivered services to over 7500 customers across the USA for over 22 years. This acquisition further elevates EMS Consulting's position as an end-to-end Salesforce enterprise cloud solutions and services provider for the Financial Services Market. This addition will address the surging demand from its trans-formative customers from implementation to offering out of the box Virtual Branch Banking Solutions.
DBS brings Financial Services expertise, industry knowledge, solution assets, and deep ecosystem relationships across a variety of financial services segments including mortgage, commercial, consumer, and insurance for both banks and credit unions. DBS has created multiple banking applications that will quickly advance our financial services, customers, in conjunction with EMS's industry strength, size, and scale.
"We've reached a tipping point where our FINS customers are asking for comprehensive, out of the box solutions built on the Salesforce platform that can be easily deployed for rapid adoption to enhance the customer experience and achieve significant business results more quickly," said Elaine Myrback EMS's chief executive officer. I look forward to welcoming the talented professionals of DBS to the EMS team.
Lisa Nicholas, DBS DX chief executive officer, said, "We are thrilled to be joining forces with EMS. The combination of our capabilities and experience with EMS's scale, broad industry expertise, and global cloud application capabilities represents a unique and compelling opportunity for our customers, for our people and the future of cloud technology."
About EMS Consulting
EMS is a Salesforce Gold Partner, founded in 1998 headquartered in Tampa, Florida with experienced, cloud advisory and technology services consultants, providing cloud strategy, implementation, and integration services to thousands of customers around the country. EMS Consulting has over 100 dedicated consultants providing expertise in Financial Services, Health Care, Retail, and Higher Education Industries and a certified Salesforce and MuleSoft Partner since 2012. Visit http://www.consultems.com or call 813-287-2486 to learn more.