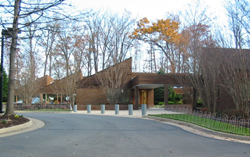 With the acquisition of Kiddie Country, Endeavor Schools is continuing its rapid growth in the private school market.
MIAMI (PRWEB) March 05, 2020
Endeavor Schools has expanded into Virginia with the acquisition of Kiddie Country Developmental Learning Center, one of the commonwealth's top private schools for preschool and kindergarten education.
With the addition of Kiddie Country, Endeavor Schools now operates 51 schools in 12 states, where the company provides high-quality education to children and continues the legacy and relationships of local school owners to the communities they have served.
Located in Burke, Virginia, Kiddie Country Developmental Learning Center has been a staple of the suburban Fairfax community since its founding in 1979. The award-winning school offers full-time preschool and kindergarten programs, as well as before and after-school programs for children up to sixth grade.
"Kiddie Country built its stellar reputation through a steadfast dedication to early childhood education that has created excellent results for 40 years," said Endeavor Schools CEO Ricardo Campo. "We look forward to working with the Kiddie Country staff to help maintain their excellent standards."
Focused on the development of young children, the Kiddie Country curriculum draws from groundbreaking thought leaders like Jean Piaget, best known for his research on child cognitive development, as well as current research on how children learn. Their exploratory, hands-on approach to learning addresses five crucial developmental needs of the child: physical; emotional; social; creative; and intellectual.
This education method enables children to find an effective balance between joyful play and inspired inquiry that develops children's intellectual curiosity, cognitive resilience, motor skills, and social character.
"Kiddie Country's curriculum recognizes that the most effective way to educate children requires a respectful and joyful approach that harnesses children's interests, celebrates their questions, and encourages their desire to understand the world around them," said Dr. Amy Brereton, Endeavor Schools' Vice President of Academics. "By addressing each of a child's developmental needs through a multi-faceted approach, teachers give students a holistic education that builds knowledge, skills and a love for learning."
With the acquisition of Kiddie Country, Endeavor Schools is continuing its rapid growth in the private school market. Last month, the company announced the acquisition of its 50th school and recently launched its employer-sponsored childcare and education services for large companies.
"As our company grows, so does our focus on providing the best educational services for children," Campo said. "There's nothing more important than caring for our children."
About Endeavor Schools
Endeavor Schools is a leading education management company with a family of unique, well-established private schools that serve as pillars to their respective communities in a growing number of markets across the US. Each of the company's schools subscribe to proven, research-based curricula that is delivered by seasoned educators and are encouraged to embrace their own uniqueness and tradition. Endeavor Schools supports academic excellence by providing robust tools and resources to help each school thrive.
Founded in 2012, Endeavor Schools is headquartered in Miami, Florida. For more information, visit http://www.endeavorschools.com and follow the company on LinkedIn.