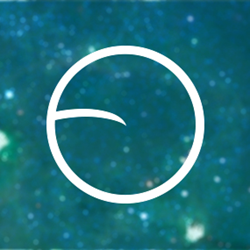 The research process has become tedious, inefficient, and fraught with obstacles left over from another era — a time before global collaboration or crowdfunding was even on the table.
Washington, DC (PRWEB) November 18, 2014
Endeavorist is a 'curiosity network' hosting interactive endeavors in science and research, and spotlighting the people who drive those endeavors—scientists, givers, and curious citizens. In an unprecedented blend of social tools, the website combines crowdfunding, social networking, and online collaboration/recruitment in one platform—aimed squarely at ringing in a new era of democratic science.
In research today, fields ranging from cancer treatment to climatology are plagued by severe grant rejection (~75% or higher), especially in cases of small-scale, experimental, or independent projects—the same types of projects that have laid the groundwork for some of the most important scientific breakthroughs in history. And there are other issues, according to Cofounder, veteran entrepreneur, and software-executive-turned-science-evangelist, Tom Matthews:
"Funding cuts are just one part of a much bigger problem. The research process has become tedious, inefficient, and fraught with obstacles left over from another era — a time before global collaboration or crowdfunding was even on the table — basically, before the internet." —Tom Matthews, Cofounder, Endeavorist
These issues have, in turn, led to stagnation in the research establishment. Concerns over inequality, bureaucracy, political influence, and an overall lack of diversity are widespread—issues which could be addressed through an open, public-facing, and streamlined system relevant to the present-day.
With the revelation of this state of affairs, Endeavorist's founders (a family-and-friends team assembled by father-son duo Tom and Colin Matthews) were spurred to action.
Endeavorist fills the immediate need for both a simple, open launchpad for science and research, and a permanent community for direct exchange between scientists and the public. In effect, the platform makes discovery a social activity—accessible to anyone with an internet connection. This 'curiosity network' includes the following core components:
— Crowdfunding platform for science & research projects. All-or-nothing funding to promote transparency, accountability, and urgency.
— Indie grant publishing platform. Citizens can influence the demand for research in specific areas by putting up nominal sums (or pooling more substantial bounties) for which researchers can compete.
— Recruitment platform for human and non-monetary resources (i.e. collaborators, volunteers, employees, equipment, facilities, materials, data).
— All-encompassing social network open to individuals (both citizens and scientists) and organizations—intertwining each of the above services within a single, cohesive community. 
"Key to our approach with Endeavorist was recognizing that crowdfunding isn't lightning in a bottle. It's a powerful, democratic tool, and an important piece to the puzzle, but it doesn't foster an enduring community—something the modern, disjointed science world desperately needs as well… so, we built both." —Colin Matthews, Cofounder, Endeavorist
Endeavorist is free to join and open to the public. Users are encouraged to get involved today by signing in (with email or an existing social media account) and building their personal profiles. The platform will remain in technical beta while additional features are scheduled for release over the coming months, but the Endeavorist team calls emphatically upon researchers, givers, and curious citizens to "join the quest" immediately, at Endeavorist.org.
Several endeavors (Research Campaigns, Grants, and Calls To Action), involving research topics such as cancer treatment, human fear of spiders, organic chemistry, and geometric physics are currently live.