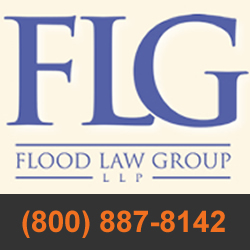 We are pleased to see the litigation moving forward. Some of our clients allege similar injuries from transvaginal mesh products
Washington, D.C. (PRWEB) October 22, 2014
A settlement involving medical device company, Endo International, was recently reached to resolve lawsuits alleging its vaginal-mesh implants are the cause of organ damage and other injury. Flood Law Group, LLP, a nationally esteemed personal injury law firm, has been closely following the story and weighed in on the agreement.
According to an article published in Bloomberg on October 1, the Federal Drug Administration had previously mandated that Endo and other medical device manufacturers investigate these claims by studying organ damage linked to the implants. The FDA added that vaginal-mesh implants are high-risk devices and therefore, should require stricter safety regulations.
The implants were originally designed to support pelvic muscles and in some cases treat incontinence, however, according to the article, more than 10,000 lawsuits also claim they are to blame for organ damage in women. Endo's Chief Executive Officer, Rajiv De Silva, stated they have settled "substantially all" remaining lawsuits and that, "these settlements will allow the business to continue its return to growth."
Endo International began combating lawsuits over their mesh implants in June 2013 and as the claims of alleged injury and pain in patients continues to rise, so too have the settlement payouts risen from $54.4 million to almost $1.3 billion in 2014.
Although they have yet to go to trial, Bloomberg notes that Endo has increased their liability reserve for the devices, in anticipation of the additional suits left to settle. The company is scheduled to appear before a Texas state court next year to address claims it defectively designed the implants, however consolidated cases are being handled by a U.S. District Court in West Virginia (case: 2:14-cv-24639; MDL No. 2325).
Flood Law Group LLP has been following developments in these cases and will investigate potential lawsuits on behalf of women who have allegedly suffered injuries from trans-vaginal mesh erosion and other complications that they believe are a result of these implants.
"We are pleased to see the litigation moving forward," said Cary McDonald, partner at Flood Law Group LLP. "Some of our clients allege similar injuries from transvaginal mesh products."
About Flood Law Group
Flood Law Group, LLP is an experienced litigation firm, serving injured persons and families across the nation. The firm represents individuals that have been severely injured by negligence and handles cases involving personal injury, auto accidents, medical malpractice, defective medical devices and more. Flood Law Group, LLP is also one of the top law firms in the nation to handle serious injuries and wrongful death. For more information, please visit our website.