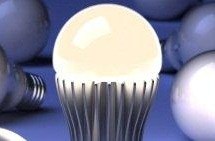 the government should inspire utilities to back energy efficiency more strongly
(PRWEB UK) 12 August 2013
There are approximately 26.4 million households in the UK but alarmingly, the government has recently confirmed that only 36 households in the country have signed up to its flagship Green Deal scheme. The scheme, introduced earlier this year, was expected to gain more supporters for energy efficiency as it allowed consumers to make energy-saving improvements to their homes without paying the total costs upfront. But as recent figures prove disappointing, the government now feel it's time for squads of energy efficiency experts to approach homes around the UK, in a bid to get more people on board.
Leading Electrical wholesaler, Electric Point, speak with energy expert and writer, Elisa Wood who believes the government should "inspire utilities to back energy efficiency more strongly by working towards fully decoupling profits from electricity sales." Currently, "it's not in the utilities' best interests financially, to encourage energy savings."
But the question still remains: why is the energy efficiency movement failing to pick up? Elisa states that "the initial cost of investment can often hinder homeowners from making energy efficient improvements in the home." Time is also a factor as busy lifestyles require energy conservation to be convenient and easy to adopt. It would help if the industry offers "more energy management tools and programmes that are simply fun to use" such as the EcoRebates app.
Along with making use of what the industry has to offer, what simple actions can we take to help get us started in saving our cash and the environment? Leading Electrical wholesaler, Electric Point offer their top tips:
Don't overfill the kettle as it will only take longer to boil, wasting energy as well as your time! If it's a hard habit to break, why not invest in an eco-kettle which holds a reservoir of water but only boils the amount you need.
Take more showers than baths but beware of power showers as they aren't very energy efficient wasting a lot more water than a standard shower head. You may want to also use a shower timer so that you're not spending longer than necessary.
Regularly check to ensure the lights are off in unoccupied rooms and invest in energy saving bulbs. Many of them last longer than normal light bulbs! If you need energy saving lighting, visit our website: http://www.electricpoint.com