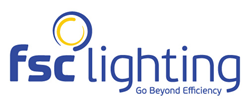 RANCHO CUCAMONGA, Calif. (PRWEB) September 06, 2018
FSC Lighting, an energy-efficient lighting manufacturer based in Southern California, announced today a partnership with Chicago-based private equity firm, Onward Capital.
FSC Lighting makes and assembles customized, energy-efficient lighting solutions for industrial, commercial, and retail clients across the country. FSC's continued success stems from its mission—"go beyond efficiency" at every level. For clients, this means providing comprehensive product support, fast and cost-efficient customization, cutting-edge technology like advanced controls, and innovative, application-specific lighting solutions. For employees and the community at large, going beyond efficiency means building a supportive, stable and empowering work environment—like the company's Made With Care program, which integrates developmentally disabled adults into the workforce.
"We're thrilled to join forces with Onward Capital. We've been looking for a partner who would support our growth and enable us to continue to provide the stellar customer experience our clients have come to expect. Working with Onward Capital allows us to do that on an even greater scale," says John Watkins, President of FSC Lighting.
Laura Lester, Partner of Onward Capital, adds, "FSC Lighting's reputation for innovative lighting solutions and outstanding customer service is unparalleled. We are excited to support the Company's growth strategy in partnership with John and his team."
Adds Watkins, "As a company, we want to grow—but only if we can guarantee our quality of service stays the same or improves. With Onward Capital on board, I'm confident we have the support to be the best we can be."
About FSC Lighting
FSC Lighting manufactures energy-efficient LED lighting for commercial, industrial and retail customers. Founded in 1969 and committed to going beyond efficiency every day, FSC's cutting-edge energy-efficient products can be quickly customized or shipped as-is for lighting retrofit projects and new construction. For more information on FSC Lighting, please visit http://www.fsclighting.com.
About Onward Capital LLC
Onward Capital is a Chicago-based private equity firm focused on investing in and growing lower middle-market industrial businesses. The Onward Partners have completed over 120 private equity transactions and invested $1 billion dollars of capital in the sector. Onward targets manufacturing and value-added distribution companies, typically with revenues between $15 million and $100 million. For more information on Onward Capital, please visit http://www.onwardcapllc.com.