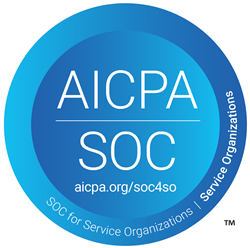 "We take our responsibility as stewards of our customers' highly-sensitive data very seriously," says Anup Doshi, CTO of Engage3.
DAVIS, Calif. (PRWEB) October 27, 2020
Engage3, which helps retailers and brands understand, protect, and enhance their Price Image, today announced that it has completed the Service Organization Control (SOC) 2 Type 2 audit based on the Trust Services Criteria developed by the American Institute of CPAs (AICPA) for its services.
A SOC 2 (Type 2) certification provides users detailed information around the effectiveness of controls implemented in the service provider's environment. Clients can use this information to assess the quality of security protecting their data.
An independent audit conducted by A-lign, a leading security and compliance partner trusted by 2,500 clients globally, demonstrates Engage 3's commitment to maintaining a secure environment for their clients' data. Engage 3 underwent a rigorous review of its processes and systems to establish reasonable assurance around adherence to strict information policies and procedures encompassing security, availability, and confidentiality.
"We take our responsibility as stewards of our customers' highly-sensitive data very seriously," says Anup Doshi, CTO of Engage3. "Our SOC 2 certification audit assures that critical service commitments and system requirements are in place, giving our clients and partners the peace of mind they need today."
About Engage3
Engage3 was founded by the creators of KhiMetrics (acquired by SAP), who are credited with inventing the retail price optimization space. Engage3's leadership team is composed of former KhiMetrics, SAP, Revionics, dunnhumby, KSS Retail, and IBM/DemandTec executives.
Engage3's Price Image Management Suite™ helps retailers understand and manage their Price Image and align it with their sales and profitability objectives using predictive modeling. The suite includes Competitive Intelligence Management (CIM) - an AI-assisted, attribute-based, and data science-driven solution that provides accurate, granular competitive data (30 billion product pricing records collected annually in the U.S. and Canada) and like-item-linking visibility. CIM helps retailers reverse-engineer their competitors' pricing and assortment strategies across channels, markets, and items. Price Image Management (PIM) – a next generation pricing solution that defines the impact of strategic pricing alternatives and unlocks pricing recommendations based on a retailer's objectives for Price Image, sales, and profitability. Price Image Analysis (PIA) and Monitoring is the entry tool that provides Price Image insight and direction.