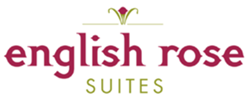 This is an important documentary that showcases innovative approaches that are being adopted to help those in memory care communities live more fulfilled lives.
MINNEAPOLIS (PRWEB) November 14, 2018
English Rose Suites, a Twin Cities memory care leader and pioneer in caring for those with Alzheimer's and related dementias, will be featured in the Facebook Live streaming event of the new PBS documentary, Revolutionizing Dementia Care. The documentary, which will air nationwide on PBS in the Spring of 2019, can be viewed in advance on Thursday, November 15, 2018 at 9 p.m. EST/8 p.m. CST at http://bit.ly/revolutionizingdementiacare.
English Rose Suites pioneered the innovative person-centered care approach that is now becoming the standard for dementia living. This approach, which provides a residential home model rather than an institutional environment for Alzheimer's care, will be spotlighted through an interview with owner Jayne Clairmont, an internationally recognized expert in dementia care. The documentary also features English Rose Suites' residential care homes in Edina, Minnesota, and some of its residents' families.
"This is an important documentary that showcases innovative approaches that are being adopted to help those in memory care communities live more fulfilled lives," said Clairmont. "Our person-centered dementia care approach cares for the entire person — head, heart and soul — and helps our residents thrive through real engagement and validation as a person."
The documentary shows person-centered practices from six memory care communities across the U.S. Person-centered care approaches are vital for the well-being of those living with dementia.
"The documentary is a tour de force about how people living with dementia can live full and meaningful lives focused on abilities, not disabilities, and person-centered practices. It is about hope, not despair," said Karen Love, executive director of the Dementia Action Alliance, a national non-profit advocacy and education organization. 
Following the Facebook Live Stream of Revolutionizing Dementia Care, those affected by dementia can join a Facebook discussion group to reflect on the documentary, connect with others who have loved ones affected by memory care and obtain resources related to dementia or Alzheimer's care and support. To participate in the discussion and access resources, request to join the group at: Facebook.com/groups/RevolutionizingDementiaCare/.
About English Rose Suites
For more than 20 years, English Rose Suites has provided unsurpassed dementia and Alzheimer's care at its dedicated residential home environments in Edina, Minnesota as well as caring for dementia clients in their homes. Its leadership team, led by internationally known dementia expert Jayne Clairmont, works closely with professional caregivers and family members to ensure they exceed expectations in every aspect of its Person-Centered Care Approach. English Rose Suites combines memory care programming and activities with exceptional daily personal care for residents. Its program helps residents thrive through cognitive/intellectual support, sensory stimulation, socialization, creative projects, spiritual enrichment, emotional support, physical activity, special events, outdoor enjoyment and intergenerational interaction. For more information, visit http://www.englishrosesuites.com.