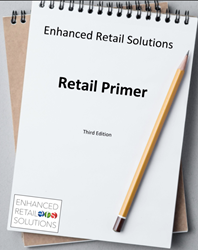 We have weathered recessions, retailer bankruptcies, new competitors, skyrocketing NYC costs and now a pandemic. We are pleased to continue to help retailers, their vendors and licensors – especially through these difficult times. - Jim Lewis, Founder & CEO, ERS
NEW YORK (PRWEB) July 08, 2020
Enhanced Retail Solutions (ERS), a top provider of solutions to suppliers of the retail industry for use in analyzing product sales and trends announces its eighteenth-year anniversary.
As a buyer at JCPenney, Jim Lewis learned of his vendors' struggle sharing the responsibility of managing the business at their retail partners and on July 1, 2002 Jim started a consulting business to help such vendors.
Very quickly he realized he needed software to automate the study of hundreds of sku's across thousands of doors of the national chains. Originally commissioned as internally used software, Jim quickly learned of client interest in the software as well. This led to the commercialization of that software.
ERS has grown from a one-man shop to more than 20 people in New York City, Dallas, Ireland, and India with well over 100 clients around the globe.
ERS recently launched several new services and features including:

To celebrate its 18th Anniversary, ERS is offering more free trials and discounted subscriptions. What's more, ERS is offering its $9.99 Retail Primer ebook for free the month of July! Contact ERS for more information.
"We have weathered recessions, retailer bankruptcies, new competitors, skyrocketing NYC costs and now a pandemic.," says Jim Lewis, Founder and CEO, Enhanced Retail Solutions. "We are pleased to continue to help retailers, their vendors and licensors – especially through these difficult times."
About Enhanced Retail Solutions LLC
Enhanced Retail Solutions is a New York based software and consulting firm specializing in retail analysis for the manufacturer. ERS' state of the art software tools + consulting delivers critical data quickly, easily and cost effectively, adding over one hundred million dollars to their clients' bottom line. ERS' broad customer base includes industry leaders in the Apparel, Footwear, Home Textile, Toy, Home Décor, Home Improvement, Electronics, Consumer Products, Housewares and Food Industries.
For more information, visit http://www.enhancedretailsolutions.com