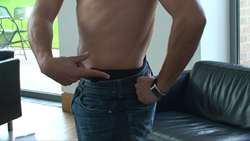 Thermobalancing therapy provides the safest prostate enlargement treatment, thus it makes perfect sense to try it for BPH in the first place.
London, GB (PRWEB) December 29, 2014
A recent article points out that as men get older their prostate keeps growing and as it grows it squeezes the urethra. Since urine travels from the bladder through the urethra, the pressure from the enlarged prostate may affect the urine flow. The use of Dr. Allen's therapeutic device terminates prostate enlargement and restores normal urine flow naturally, therefore it should be considered seriously and in the first place, Fine Treatment reveals.
According to the article 'Do I have problem in my prostate?' in the Khaleej Times, dated December 20, 2014, says that "a man with enlarged prostate can experience one or more of the following problems: a frequent and urgent need to urinate; trouble starting a urine stream; a weak stream of urine; a small amount of urine each time; the feeling that you still have to go, even when you have just finished urinating and leaking or dribbling urine." For the treatment of these symptoms medications and surgical procedures are advised.
At the same time commonly used medications cannot stop the prostate growth. For instance, research, 'Reasons for Prescription Change ofα1-Blockers in Patients with Lower Urinary Tract Symptoms Suggestive of Benign Prostatic Hyperplasia,' published in The Urology, in August 2014, studied 3,200 patients who took 1 of 4 different alpha blockers (doxazosin, alfuzosin, tamsulosin, and silodosin). 694 (21.7%) had a prescription change to another alpha blocker after taking their first one for a mean 10.8 weeks. Major reasons for prescription change in patients taking α1-blockers were lack of efficacy and adverse events.
The article 'Growing Pains: Benign Prostatic Hyperplasia,' by Harvey B. Simon M.D., dated January 24, 2013, from Harvard Medical School, states that after transurethral resection of the prostate (TURP), early problems include infection or bleeding. Late complications include dry ejaculation (50% to 75%), ED (5% to 10%), and incontinence (1% to 3%). And since the prostate can enlarge again, up to 20% of TURP patients require more treatment within 10 years.
Contrary to prostate medications and surgeries, Dr. Allen's Device for Prostate Care treats prostate enlargement naturally. Here you can watch an informative video, http://youtu.be/V5xidswhxJM, showing a user of Dr. Allen's Device, who shrank his enlarged prostate within 2 years.
"Thermobalancing therapy provides the safest prostate enlargement treatment, thus it makes perfect sense to try it for BPH in the first place," says Dr. Simon Allen. "Dr. Allen's Device reduces the size of enlarged prostate without side effects."
For details, please visit Fine Treatment at http://finetreatment.com/bph-treatment-prostate-enlargement.
About Dr. Simon Allen and Fine Treatment:
Dr. Simon Allen, MD, PhD, Academician, member of the ATA, is a highly experienced medical professional specialising in internal medicine. His research has enabled the creation of Thermobalancing therapy, a unique non-invasive way of treating long-lasting conditions and pain at the capillary level.
Fine Treatment supports global customer outreach, and ensures international availability of Dr. Allen's Devices for the treatment of chronic prostatitis and BPH, coronary heart disease, for dissolving kidney stones, as well as for easing headaches, dizziness, and relieving lower back pain and sciatica.