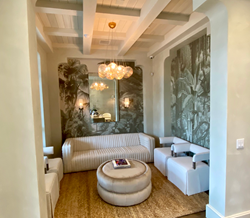 Beautiful Medicine. Natural looking results for age management in Boca Raton, FL.
BOCA RATON, Fla. (PRWEB) January 21, 2020
Ennis Plastic Surgery is proud to announce the opening of a new plastic surgery practice in Boca Raton, Florida.
Dr L. Scott Ennis, MD, FACS, is a globally recognized plastic surgeon, lauded as a true expert in his field by Real Self Top 100 Leading Doctors of Cosmetic & Aesthetic Medicine, Leading Plastic Surgeons of the World, and America's Top Plastic Surgeons, among others. He was also named as one of the top 10 plastic surgeons in Florida based on patient reviews.
As a congressionally awarded artist, balance, symmetry, and beauty are always at the forefront of Dr Ennis' approach to his work. Determined to achieve the most natural look possible, he approaches all procedures with an artistic eye.
Facial plastic surgery is a talent that comes naturally to Dr Ennis; his keen eye allows him to envision the details of how the face will look best with expert precision, ultimately returning the patient to a much more rested and youthful state, without ever looking stretched or pulled. Dr. Ennis is known for creating "natural looking" facelift results.
Dr Ennis is also a pioneer in transaxillary, scar-free breast augmentation. As such, he has become a much sought after expert in this field. In high demand the world over, the results of his impressive work have changed his patients' lives, ensuring a happier and more confident outlook.
Working alongside her husband, Donna S. Ennis, ARNP, is a double-board-certified nurse practitioner with 25 years of clinical experience. Donna is extremely well-versed in the art of making her clients look and feel beautiful. Known for her gentle touch and aesthetic eye, she expertly applies injectables and fillers with a minimally invasive approach. Donna's compassionate nature will immediately put the patient at ease, ensuring a pleasant and relaxing experience. Fees for injectables are very competitive and will accommodate most budgets.
Consolidating their Brickell Avenue, Miami, and Destin practices, this dynamic husband and wife team have opened a luxurious new plastic surgery and skin rejuvenation office in Boca Raton, Florida. Ennis Plastic Surgery - Beautiful Medicine will offer from start to finish a first-class luxury experience to each patient. Ennis Plastic Surgery's own concierge-designed service, including a Rolls Royce chauffeured transfer from hotel to practice.
We are very excited about the grand opening of our exceptional new facilities and welcoming our guests to celebrate this very special location for a top rated age management experience.