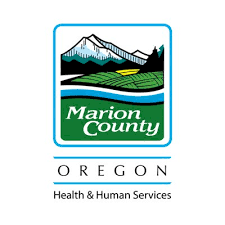 What we have found is that there are a lot of systems out there that are good for physical health & can't do behavioral health, or they can do behavioral health & not work for IDD. We feel like we went through a good process to find a vendor that would meet all of our needs. said Ryan Matthews, HHS
BEAVERTON, Ore. (PRWEB) September 16, 2020
Committed to creating a vibrant community in Marion County, where all people have opportunities to live healthy, purposeful lives, Marion County Health & Human Services has chosen to replace its legacy system with DrCloudEHR, a fully integrated electronic health records management solution. Together, this partnership will enhance the County's mission to create a safe and welcoming community where all people can access high quality health and human services, and are supported to achieve their highest level of health.
"A new electronic health record is absolutely critical for our ability to meet the needs of our community. It will improve the quality of care we can provide and allow us to coordinate care with other health care providers. It allows individuals to use a patient portal to access their records… It will enable us to improve and standardize our processes, have single point of entry, centralized scheduling, and other features of modern health care systems... This is something that we feel is going to benefit our entire department... We have a solution we feel really confident in and I know that our teams are really excited and ready to go." said Ryan Matthews, Health and Human Services Administrator.
"What we have found is that there are a lot of systems out there that are good for physical health and can't do behavioral health, or they can do behavioral health and not work for IDD, so it really took a lot of effort to find a solution that covered our whole array of services... We feel like we went through a good process to find a vendor that would meet all of our needs and we feel really good about where we landed." Ryan added.
"As an organization offering diverse services to our community including developmental disabilities, behavioral health, addictions treatment, and public health, it has been extremely exciting to engage with EnSoftek's project team for a single solution, DrCloudEHR, to meet our needs. Since engaging with EnSoftek, we have confidence based on their ability to speak to the unique concerns of our specific services and call out ways their solution can help us improve our systems and processes. We have felt understood and cared for as a prospective client organization, which was a major factor in deciding to partner with them along with their flexibility to meet our needs beyond what most traditional medical EHR platforms can offer." said Trevor Plendl, MPP, CAPM, Data Analyst and Compliance Coordinator.
Scott Emry, Chief Technology Officer, Marion County, recounts "Development of the replacement system specifications and selection has taken more than two years of effort and through the competitive contracting process, Marion County has selected a system from EnSoftek, Inc."
"We are excited to add Marion County to our growing Oregon community. DrCloudEHR provides an easy to use, agile, integrated platform that is built to meet requirements outlined today and be flexible for tomorrow. We continue to provide the latest technology advances with an eye towards the future of healthcare so that our partners can continue to thrive." says Ramana Reddy, CEO at EnSoftek.
About DrCloudEHR™ and EnSoftek, Inc.
Currently in use in 26 states throughout the country, DrCloudEHR from EnSoftek is a meaningful use stage 3 certified (supporting Interoperability), native cloud electronic health records (EHR) system designed for behavioral health and human services organizations. DrCloudEHR, available with anytime, anywhere access, helps our customers deliver better services, improve patient care, engagement, health outcomes; and provide better overall patient satisfaction – making it the preferred solution for current and future behavioral health, health and human services, and integrated care providers. EnSoftek provides diversified enterprise IT solutions to both public and private sector enterprises.
About Marion County.
Located in the heart of the Mid-Willamette Valley, Marion County has a population of 333,950, stretches from the Willamette River to the Cascade Mountains and encompasses nearly 1,200 square miles. The county has 20 cities, including Oregon's capital, Salem. Marion County's government organization is headed by an elected Board of Commissioners and has 15 departments, seven of which are headed by elected officials. Marion County is a vibrant community where all people have opportunities to live healthy, purposeful lives.
Marion County Health & Human Services provides value-based services in various programs including Mental Health and Addiction Treatment, Developmental Disabilities, and Intensive Services and Supports to Administrative Services, Communicable Disease Control, Clinical Prevention Services, Maternal Child Health and Juvenile Services and more, including outpatient and residential services.
Follow us on Twitter, LinkedIn, and Facebook.