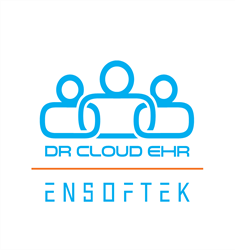 "DrCloudEHR checked all of the boxes for us with their well-organized platform that is fully integrated into all of the services we provide. The employees of DrCloudEHR... are connected to the buyer, understand their product capabilities, and know what applications will be a good fit." Kenneth Dukek
BEAVERTON, Ore. (PRWEB) October 14, 2020
As nonprofit charitable organizations, both Freedom Healthcare (FHC) and Curry Community Health (CCH), provide mental health and psychiatric services in Nevada and Oregon, respectfully. Committed to delivering best practices with flexibility and compliance while leveraging the latest technologies and always on, always available architecture, EnSoftek's DrCloudEHR is their Electronic Health Record (EHR) of choice.
"Beginning in late 2013, we saw the need for telehealth services to improve client multipoint access to mental health services. As COVID-19 became a major threat to our way of life, we quickly modified our services in order to provide about 90% of our services remotely. Telehealth requires an intuitive and comprehensive Electronic Health Record (EHR) to support robust services. Our organizations were specifically looking for one EHR to support e-prescribing, appointment scheduling, text reminders, patient portal, payment processing, reporting, and connectivity to Zoom. After extensive market research that included presentations by the top three providers, we chose DrCloudEHR. Freedom Healthcare expects to be operational by January, 2021 and Curry Community Health will begin using DrCloudEHR in July, 2021." said Kenneth W. Dukek, Freedom Healthcare, Inc. President & CEO, Curry Community Health, Inc. CEO.
"DrCloudEHR checked all of the boxes for us with their well-organized platform that is fully integrated into all of the services we provide. The employees of DrCloudEHR that provided the presentation and led us through the contract phase are connected to the buyer, understand their product capabilities, and know what applications will be a good fit. We are excited about using an EHR that is fully integrated because we are currently using two EHR's, Excel, and other software to manage the billing, prescribing, and charting. We are looking forward to a successful DrCloudEHR transition!" added Kenneth Dukek.
"EnSoftek mission is to provide solutions that are the right "Fit" and that are most "Helpful". Our philosophy extends throughout our entire company to foster a true understanding of the needs of our Customers. We welcome Freedom and Curry to our growing family of provider agency Customers/Partners." said Adam Feldman, Senior Vice President Business Development.
About DrCloudEHR™ and EnSoftek, Inc.
Currently in use in 26 states throughout the country, DrCloudEHR from EnSoftek is a meaningful use stage 3 certified (supporting Interoperability), native cloud electronic health records (EHR) system designed for behavioral health and human services organizations. DrCloudEHR, available with anytime, anywhere access, helps our customers deliver better services, improve patient care, engagement, health outcomes; and provide better overall patient satisfaction – making it the preferred solution for current and future behavioral health, health and human services, and integrated care providers. EnSoftek provides diversified enterprise IT solutions to both public and private sector enterprises.
About Freedom Healthcare, Inc.
Freedom Healthcare (FHC) is a nonprofit charitable 501(c)(3) corporation, staffed by professionals in a variety of specialized fields that provide mental health and psychiatric services to the general public. FHC's mission statement is, "Supporting and promoting the health and well-being of our community." Philosophically, our goal is to keep people in the community, rather than hospitalize or place in long-term care. FHC focuses on support systems, multipoint service access, promotes strong and healthy family development, and self-help, or wellness promotion.
About Curry Community Health, Inc.
Founded in 2013, Curry Community Health is a 501(c)(3) non-profit organization which provides behavioral health services and programs in Curry County, OR. CCH operates community service clinics in Gold Beach and Brookings. Curry Community Health supports and promotes the health and well-being of the community.
Follow us on Twitter, LinkedIn, and Facebook.