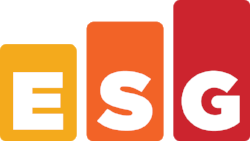 MILFORD, Mass. (PRWEB) February 20, 2020
Enterprise Strategy Group (ESG), a leading IT analyst, research, and strategy firm, today released its 12th annual Technology Spending Intentions Survey.
Based on a survey of 658 global IT executives at enterprise and midmarket organizations, the 2020 Technology Spending Intentions Survey examines the key business and technology priorities driving 2020 spending plans across a range of technology markets including infrastructure, cloud services, cybersecurity, artificial intelligence (AI), analytics, business applications, and more.
Among this year's key findings:

Artificial intelligence is at the top of the 2020 tech shopping list. More organizations will increase spending on artificial intelligence in 2020 than any other area of technology. This is the first time in ESG's research that AI has surpassed other historically high-priority spending areas such as cybersecurity and public cloud services. Overall, 64% of organizations say they will increase 2020 investments in AI compared with their 2019 spending levels.
Fortifying cybersecurity is the most important strategic priority for IT executives. With 60% of companies reporting having been the target of a ransomware attack in 2019, it is not surprising that strengthening cybersecurity tools and processes remains the number one strategic priority for the IT executives involved in this survey. As a result, 62% of organizations will increase their security spending in 2020, continuing a multi-year boom in security technology investments. Security technology and services spending will also be buoyed by the ongoing security skills shortage: 44% of organizations say they have a problematic shortage of cybersecurity skills, making it the greatest staffing deficiency reported by survey respondents.
New data privacy regulations are increasing enterprise tech complexity. As companies look to comply with new data privacy regulations such as the CCPA (California Consumer Privacy Act (CCPA) in the US and General Data Protection Regulation (GDPR) in the EU, IT leaders are feeling the effects. 64% of IT leaders surveyed believe that their technology environment is more complex now than it was two years ago, and nearly one in three respondents (30%) cite these new data security and privacy regulations as a key reason.
Digital transformation efforts continue, with a focus on delighting customers. Ninety five percent of organizations surveyed have some effort underway to transform their business through the application of new digital technologies. This year's survey results revealed a significant increase in the percentage of organizations looking to focus their digital transformation projects on providing a better and more differentiated customer experience. Nearly half of respondents (49%) now say this is a key objective for their transformation initiatives.
Hybrid cloud infrastructure swings into full gear. The use of public cloud infrastructure continues to grow—more than two-thirds of respondent organizations (67%) now use infrastructure-as-a-service (IaaS) to some extent. However, most companies (62%) say they will still consider on-premises infrastructure for their net-new applications and workloads. This embrace of a hybrid cloud infrastructure model is having a number of effects on IT organizations. For example, as companies rethink their infrastructure for a mix of traditional, cloud-native, and hybrid applications, they report pressing skills shortages in areas such as cloud architecture and planning and orchestration/automation. There is also increasing interest in applying cloud consumption models to on-premises data center infrastructure: 42% of IT leaders say they would prefer to buy infrastructure via a consumption-based model such as a variable monthly subscription based on resource utilization.
"As they think about their 2020 tech priorities, IT leaders are telling us they are looking for solutions that make their organizations more secure, delight their customers, and transform infrastructure and business processes for growth and efficiency," said Bill Lundell, Director of Syndicated Research at ESG. "These priorities will drive both 2020 spending and ongoing investments in areas such as cybersecurity, AI, analytics, and hybrid cloud infrastructure."
ESG's 2020 Technology Spending Intentions Survey will help both users and suppliers of enterprise technology understand global organizations' most important technology and business priorities for the coming year. The full report encompasses topics such as business initiatives, budget expectations, spending priorities, and staffing requirements, and includes insights from organizations across a range of industry sectors, company sizes, and geographic regions.
For more takeaways from the research or to download the report, please visit http://www.esg-global.com/2020-technology-spending.
About ESG
Enterprise Strategy Group (ESG) is an integrated technology analyst, research and strategy firm providing market intelligence and actionable insight to the global technology community. ESG is increasingly recognized as one of the world's leading and most influential independent analyst firms.