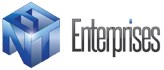 Telemedicine is driving a paradigm shift in the way healthcare is being delivered today.
Coral Springs, FL (PRWEB) December 26, 2013
The producers of Enterprises TV are proud to announce the launch of a new series, "Telemedicine and the Future". What started out as a way for people in rural areas to gain access to the medical expertise found in big cities, telemedicine is now becoming widely integrated into many of the nation's hospitals and healthcare facilities. This practice provides increased access to healthcare and improved efficiency, while also helping to reduce costs.
Telemedicine includes a growing variety of applications and services that use advanced telecommunications technology, including two-way video, email, and smart phones. Healthcare organizations that utilize telemedicine are improving access to specialty care and enhancing delivery of services. Through telemedicine, healthcare providers can offer remote diagnosis, monitoring, disease management, and other health services.
Enterprises will explore the exciting field of telemedicine. The program will feature innovative companies and technologies that support this growing method of delivering healthcare. For all the latest, visit Enterprises on Facebook.
Enterprises TV is an American television show hosted by celebrity athlete and television personality, Terry Bradshaw. It features interviews with CEOs and industry professionals from across North America and throughout the world. The show specializes in creating intriguing stories including individual company profiles and features on important new advances in the world.
The program will broadcast in the U.S. and Canada through a combination of FOX and ABC Broadcast Stations, Discovery Channel Transponder©™, Regional News Networks, Business News Network Canada©™, FOX News Channel©™ and Bloomberg TV©™. The show is headquartered in South Florida and films on location throughout the United States and around the globe. Join Enterprises on Facebook, Twitter, Google+ or visit the website at http://www.enterprisestv.com for more information.