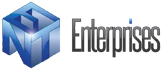 Ames is a thriving American city and a top college town.
Coral Springs, FL (PRWEB) October 21, 2014
The Enterprises TV show is pleased to present October air dates for Ames, Iowa and vicinity. The city is located in the center of the state and is one where many major manufacturers are headquartered. From tape to pasta and call centers, Ames is an area where most of the country gets its everyday supplies. It is also a big college town with an abundance of activities for students, which helped it earn its rank as the "Best College Town in America." by Livability. The engaging show will air on FOX KDSM-TV during the month of October.
The program features interviews with CEOs and industry professionals from across North America and throughout the world. It specializes in creating intriguing stories including individual company profiles and features on important new advances in the world. Leaders of industry take time to share their success stories to inspire entrepreneurs and business people. The Enterprises TV show is a leader in quality, educational programming in North America.
Enterprises TV is broadcast in the U.S. and Canada through a combination of FOX and ABC Broadcast Stations, Discovery Channel Transponder©™, Regional News Networks, Business News Network Canada©™, FOX News Channel©™ and Bloomberg TV©™. It is headquartered in South Florida and films on location throughout the United States and around the globe. To learn more about the show and its host, please visit Facebook, Twitter, or Google+, or watch sample videos on YouTube.