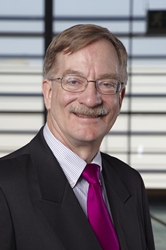 "We are thrilled to be recognized on this annual list because CIO Review is reinforcing the fact that the immediacy and individualized nature of today's web and mobile interactions has elevated demands on the consumer packaged goods (CPG) industry."
STERLING, Va. (PRWEB) December 26, 2018
EnterWorks, a leading provider of Master Data Management (MDM) and Product Information Management (PIM) solutions, announced today that it has been recognized by CIO Review magazine as one of the 10 companies that are at the forefront of providing consumer packaged goods (CPG) solutions that help businesses manage margins and create seamless customer experience.
"We are thrilled to be recognized on this annual list because CIO Review is reinforcing the fact that the immediacy and individualized nature of today's web and mobile interactions has elevated demands on the consumer packaged goods (CPG) industry," said Rick Chavie, CEO of EnterWorks. "We enable CIOs to empower their marketing colleagues effectively by providing the right tools for creating and delivering compelling product data at the right point in the customer's journey that is location, channel, and device aware."
Chavie continued: "To compete on content, it is not enough for brands to meet basic requirements of images, descriptions, and attributes that enable effective search and provide for a rich web experience. The secret sauce for marketers is providing content in context of the consumer's experience."
To accompany the annual list, CIO Review is publishing an article featuring EnterWorks titled "Powering Differentiated Consumer Experiences" which can be viewed here.
About EnterWorks Holding Company
EnterWorks® Master Data Management (MDM) and Product Information Management (PIM) solution enables companies to acquire, manage and transform product information into persuasive content that drives higher sales and new competitive strengths through e-commerce Web, mobile, print and various electronic channels. Services offered include: Master Data Management, Product Information Management, Dynamic Data Modeling, Workflow & Collaboration, Syndication & Publishing, Digital Asset Management, Geographic Localization, Portal Content Exchange, and Digital Channel Accelerators.
EnterWorks is highly ranked by various research analysts and used by industry leaders such as: Ariens, Big Rock Sports, CPO Commerce, Creative Converting, Darigold, Fender Musical Instruments, Guthy-Renker, Hearth & Home Technologies, HON Furniture, HP Hood, Interline Brands, Johnstone Supply, Mary Kay, Mercer, Orgill, Publishers Clearing House, Restoration Hardware, Strategic Market Alliance, US Foods, and W.B. Mason. Learn more at http://www.enterworks.com.