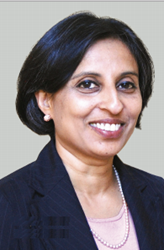 2020 continues to offer unprecedented challenges and we are uniquely positioned to help clients with proactive insights for these demanding times."
VIENNA, Va. (PRWEB) August 14, 2020
Entigence Corporation, a leading provider of analytics solutions, announced today it has ranked number 1737 on Inc. Magazine's annual Inc. 5000 list, the most prestigious ranking of the nation's fastest-growing private companies. This is the second time Entigence Corporation has been recognized.
"We are delighted to be an Inc. 5000 honoree and to be listed with so many remarkable companies. This accolade validates the trust that our clients place in our capabilities and the relevance of our solutions," said Rumy Sen, CEO. "The challenge with analytics isn't the technology - which continues to evolve rapidly - it is in putting the data together in smart ways to provide insights that lead to transformative decisions. This recognition highlights our ability to mitigate this challenge and deliver exceptional results."
The 2020 Inc. 5000 achieved an incredible three-year average growth of over 500 percent, and a median rate of 165 percent. The Inc. 5000's aggregate revenue was $209 billion in 2019, accounting for over 1 million jobs over the past three years.
"The companies on this year's Inc. 5000 come from nearly every realm of business," says Inc. editor-in-chief Scott Omelianuk. "From health and software to media and hospitality, the 2020 list proves that no matter the sector, incredible growth is based on the foundations of tenacity and opportunism."
About Entigence Corporation
Entigence Corporation is a leading provider of analytics solutions in the higher education and public sector segments. Our advisors, technologists and domain experts assist our clients to set strategies and deliver solutions for analytics on structured and unstructured data using business intelligence and machine learning techniques.
Founded in 2002, Entigence Corporation is a private company with locations in Vienna, Virginia and Bangalore, India. For more information visit http://www.entigence.com and follow Entigence on Twitter and Entigence on LinkedIn.
More about Inc. and the Inc. 5000
Methodology
The 2020 Inc. 5000 is ranked according to percentage revenue growth when comparing 2016 and 2019. To qualify, companies must have been founded and generating revenue by March 31, 2016. They had to be U.S.-based, privately held, for profit, and independent—not subsidiaries or divisions of other companies—as of December 31, 2019. (Since then, a number of companies on the list have gone public or been acquired.) The minimum revenue required for 2016 is $100,000; the minimum for 2019 is $2 million. As always, Inc. reserves the right to decline applicants for subjective reasons. Companies on the Inc. 500 are featured in Inc.'s September issue. They represent the top tier of the Inc. 5000, which can be found at http://www.inc.com/inc5000.
About Inc. Media
The world's most trusted business-media brand, Inc. offers entrepreneurs the knowledge, tools, connections, and community to build great companies. Its award-winning multiplatform content reaches more than 50 million people each month across a variety of channels including websites, newsletters, social media, podcasts, and print. Its prestigious Inc. 5000 list, produced every year since 1982, analyzes company data to recognize the fastest-growing privately held businesses in the United States. The global recognition that comes with inclusion in the 5000 gives the founders of the best businesses an opportunity to engage with an exclusive community of their peers, and the credibility that helps them drive sales and recruit talent. The associated Inc. 5000 Conference is part of a highly acclaimed portfolio of bespoke events produced by Inc. For more information, visit http://www.inc.com.