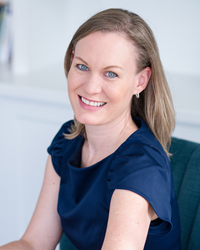 "The CSP is the highest earned designation that can be achieved by a member of the National Speakers Association or Global Speakers Federation member associations." -NSA President Dan Thurmon
ROCKVILLE, Md. (PRWEB) August 08, 2019
The National Speakers Association® (NSA), the leading organization for the professional speaking industry, is delighted to announce that Laurie Maddalena - Leadership Speaker and Consultant, has earned the CSP® (Certified Speaking Professional™) designation.
Established in 1980, the CSP is the speaking profession's international measure of speaking experience and skill. About 17 percent of NSA members hold this professional designation. Maddalena has demonstrated the Four E's of Professional Speaker excellence: Eloquence, Expertise, Enterprise, and Ethics.
The CSP designation is conferred by NSA on accomplished professional speakers who have earned it by meeting strict criteria. Those who pursue the CSP designation must document a proven track record of continuing speaking experience and expertise, as well as a commitment to ongoing education, outstanding client service, and ethical behavior. Maddalena is one of 41 professionals to earn the CSP in the class of 2019. Maddalena was honored during a ceremony on July 28, 2019 at Influence 2019, NSA's annual conference in Denver, CO.
"The CSP is the highest earned designation that can be achieved by a member of the National Speakers Association or Global Speakers Federation member associations," said 2018-19 NSA President Dan Thurmon, CSP. "It's an honor to recognize the 41 recipients this year. Earning the CSP is no small task. To achieve this designation, the professional speaker must demonstrate documented proficiency over a minimum of five years, must receive positive evaluations from their clients, and must be evaluated and affirmed through a peer-review process. When meeting professionals wish to hire a speaker with a high-level of expertise and competency, superior speaking ability, and a proven track record of professionalism and success, they can rely on those who hold the Certified Speaking Professional designation to deliver."
Laurie Maddalena is CEO of Envision Excellence, a leadership development consulting firm that provides leadership development programs for managers and executives, executive and leadership coaching, management training, Myers-Briggs facilitation, Emotional Intelligence surveys and leadership assessments. Laurie has been personally mentored by Jack Canfield, author of The Success Principles, and is a certified Success Principles Trainer.
Laurie is a member of the National Speakers Association (NSA), and is a Certified Speaking Professional (CSP), a designation earned by less than 15% of speakers worldwide. She writes a monthly online column for next generation leaders for CUES, is a contributing writer on leadership for The Huffington Post and CUInsight, and has published articles in Credit Union Management.
Laurie has worked directly with Brené Brown, a bestselling author and researcher, and is a certified Dare to Lead facilitator. She works with credit unions and manufacturers nationwide.
The National Speakers Association® (NSA) is the leading organization for professional speakers. NSA's thousands of members include experts in a variety of industries and disciplines, who reach audiences as trainers, educators, humorists, motivators, consultants, authors, and more. Since 1973, NSA has provided resources and education designed to advance the skills, integrity, and value of its members and the speaking profession.
For more information on the CSP designation, please call NSA headquarters at (480) 968-2552, or visit NSAspeaker.org.
For more information on Laurie Maddalena, please call Lisa Stafford at (301) 929-1863 or visit envisionexcellence.net.