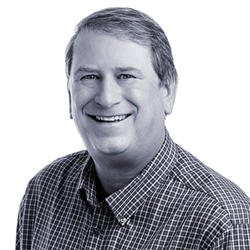 RLPSA is the perfect venue for discussing how to best take advantage of video-based loss prevention audits, incorporate intelligence into everyday activities, and best practices
SUPERIOR, Colo. (PRWEB) August 01, 2019
Envysion, the leader in integrated loss prevention solutions for the restaurant industry, today announces it will sponsor multiple events at the 2019 Restaurant Loss Prevention & Security Association (RLPSA) conference in Nashville, TN August 4-7, 2019.
Now in its 40th year, the RLPSA conference annually attracts restaurant owners and operators as well as host of industry insiders, vendors, and presenters. It's considered the primary event for loss prevention professionals focused on helping attendees minimize losses and reduce liabilities within the restaurant and food industries, to positively impact company profitability and customer experiences.
"RLPSA is the flagship event for our industry, so it made sense for us to commemorate the 40th edition of the conference and our 10th year attending with some extra support to make it better than ever," says Envsyion CEO, Calvin Quan. "Envysion is proud to sponsor the General Session with Former Commander Scott Waddle and the Amped Up Opening Event with a Special Guest at this year's conference in an effort to create a more immersive, engaging, and valuable experience for all conference goers."
As a long-time exhibitor and supporter of the event, Envysion will also bring its usual roster of loss prevention subject matter experts and seasoned practitioners to share their insights at the company booth.
Loss prevention experts like Kevin Milner — a Certified Internal Auditor with audit and loss prevention experience at marquee chains like Einstein Bros. Bagels and Envysion's current Senior Director of Audit — will be on hand to speak directly with conference attendees about today's most pressing business challenges and smart strategies for overcoming them.
While the restaurant industry is full of solutions and services that are supposed to help make loss prevention and risk mitigation easier, many business leaders find themselves more confused about the best way to use them in addressing constantly evolving business challenges
"RLPSA is the perfect venue for discussing how to best take advantage of video-based loss prevention audits, incorporate intelligence into everyday activities, and best practices for verifying exception-based report analyses pointing to theft or inappropriate transactions so business owners assert full control over their operations," Milner says. "We're Amped Up to share our insights and expertise gained from decades of experience with other loss prevention leaders at the conference."
About Envysion
Envysion® is a leading provider of managed video and loss prevention solutions that enable restaurant and retail operators with instant and actionable insights for increasing profitability through broad utilization of powerful video-driven business intelligence. Envysion® has transformed video surveillance into a strategic management tool that provides instant and unfiltered business insights to users across operations, loss prevention, marketing and human resources. Envysion's award winning platform quickly scales to 1,000s of locations and 10,000s of users without straining the IT department or network. http://www.envysion.com.