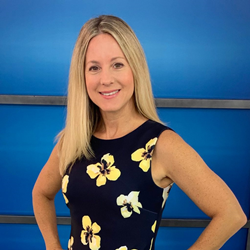 "I'm honored to join such a distinguished group of experts on Enzymedica's world-class Scientific Advisory Board," said Torkos.
VENICE, Fla. (PRWEB) March 16, 2021
Enzymedica, the leading natural digestive health and wellness brand, announced today that Sherry Torkos, B.Sc.Phm., R.Ph., has joined the company's newly formed Scientific Advisory Board. Torkos is an internationally recognized pharmacist and health expert, lecturer, spokesperson, and authority on integrating conventional and complementary therapies to optimize health and prevent disease. She brings tremendous value to the board with her ability to contribute to its content development as well as its new consumer and retailer education programs, while helping drive awareness of the science and efficacy of Enyzmedica's innovative, high-quality products.
Torkos studied Natural Sciences at McMaster University in Ontario and then received her Bachelor of Science degree in Pharmacy, graduating with honors, from the Philadelphia College of Pharmacy and Science. She has practiced pharmacy for over 25 years using a philosophy that blends holistic and allopathic approaches as a reflection of her own lifelong enthusiasm for health, wellness, and fitness. She has been honored with awards for distinguished practice and providing excellence in patient care.
Torkos is an accomplished author of 18 books and booklets, including The Canadian Encyclopedia of Natural, Saving Women's Hearts, The Glycemic Index Made Simple and Breaking the Age Barrier. An internationally recognized integrative health expert, she is a regular guest on numerous radio and TV shows and frequent contributor to major digital and print media outlets.
Continuing her commitment to educating medical professionals and the general public, she has delivered hundreds of lectures on integrating conventional and complementary therapies. She has been the guest lecturer at the Natural Products Expo (East and West), The Canadian Health Food Association, Food Expo Taipei, The Natural Trade Show in England, the Complementary Health Care Council of Australia Conference and many more.
"Sherry significantly strengthens and broadens our Scientific Advisory Board by providing depth and perspective that will be invaluable," said Julia Craven, Vice President of Education and Innovation at Enzymedica. "Her expertise is truly unique in health care, with a strong background in both pharmacy and holistic medicine. We are delighted to welcome an expert of such caliber to our SAB. Her wealth of experience, combined with her genuine focus on healing and passion for prevention, will expertly guide Enzymedica through its planned milestones."
"I'm honored to join such a distinguished group of experts on Enzymedica's world-class Scientific Advisory Board," said Torkos. "The company shares my philosophy of how best to help and educate consumers on ways to achieve better health. Enzymedica has long delivered highly effective and superior products, while being a recognized leader in the industry, and I'm excited to contribute to its continued success."
Visit https://enzymedica.com to learn more.
About Enzymedica
Enzymedica is a Florida-based, natural digestive health company since 1998 that sells to over 30,000 stores worldwide and online. Its top-selling enzyme brand is No. 1 in America. In addition to high quality products, Enzymedica also is dedicated to its People & Planet initiative, which is a core pillar within the company's mission - to leave a legacy that will make the world a better place. The company has received more than 50 industry awards including multiple Better Nutrition Magazine's People's Choice Awards, many Best of Supplements Awards and numerous VITY and Nexty Awards. Visit https://enzymedica.com/ for more information.
Media Contact
Ria Romano, Partner
RPR Public Relations, Inc.
Tel. 786-290-6413