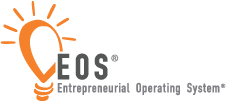 When challenges are so varied, there's clearly one big overriding issue: your ability to solve issues.
Livonia, MI (PRWEB) July 14, 2014
EOS Worldwide, creator of the Entrepreneurial Operating System, recently released their bi-annual Clarity Break. In it, Gino Wickman, creator of EOS, highlights the growth of both EOS and its client companies, as well as some trends he's noticing in business management.
He notes that as companies are growing under the EOS system, their business issues become "high-class, growth-related issues". He says in the Clarity Break, "When challenges are so varied, there's clearly one big overriding issue: your ability to solve issues."
He offers some steps for business management teams to take in order to keep a strong pulse of business growth, as well as track the team's ability to solve problems. This starts with taking the Organizational Checkup at this point in the year, to ensure that nothing is stopping the company from finishing the year strong. He also recommends that EOS users read "Decide!", a short, free, and easy-to-download book that will help your leadership team become the sharpest decision makers.
Gino then points out using the Issue Solving Track (IDS, taught in "Decide!"), during weekly and quarterly meetings. This system helps leadership teams identify the organization's biggest issues, and then prioritizes them to be solved quickly and efficiently.
To take the organizational checkup, download "Decide!", or learn more about EOS, please visit: eosworldwide.com.
About EOS Worldwide:
EOS Worldwide is based in Livonia, MI, and for over 13 years has equipped entrepreneurial managers and leaders with an all-encompassing system and a set of easy, practical tools for getting the most out of their businesses more effortlessly, so business owners can also lead a more balanced and fulfilling life. The Entrepreneurial Operating System(R) effectively catalyzes businesses of any size in any industry, and aligns all assets, resources, and human ability to achieve results that would never otherwise be possible. To learn more about EOS(R), please visit EOSWorldwide.com.