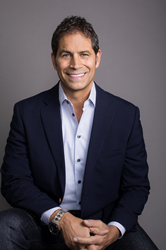 IRVINE, Calif. (PRWEB) March 11, 2020
Ephesoft, Inc., a leader in content acquisition and data enrichment solutions, today announced the appointment of Doug Lee as chief revenue officer, the latest in a series of executive hires that strategically position the company for its new initiative to empower enterprise productivity through contextual data, called Context Driven Productivity. In addition to Lee, Ephesoft has hired and promoted other key executive talent, including its chief technical officer, head of strategy, senior vice presidents of business development and North American sales, and vice presidents of global marketing and human capital.
"This is a tremendous time to join the world-class team at Ephesoft, as it rallies around a new vision for enterprise data enrichment and workplace productivity," said Lee. "My passion is helping enterprise software companies scale and accelerate their business by providing excellent value to customers and partners. I'm excited to guide Ephesoft in this next major growth phase. From my first meetings with the executive team, I was immediately impressed with the talent in this organization and the shared vision."
Lee has held executive sales positions at several high-growth, venture-backed SaaS companies recently, including Puppet, PatientPop and Smarsh. During his career, he served as an operating partner at Toba Capital, the largest venture capital firm serving the software sector in Orange County. Before that, Lee spent 10 years in sales leadership and channel sales at Quest Software, which was acquired by Dell in 2012. He has been closely aligned with growing revenue streams and building channel relationships throughout his career.
Lee joins Ephesoft's executive team including Kevin Harbauer, who was recently promoted to chief technology officer; Stephen Boals, who assumed the role of senior vice president of business development; Lynn Tanatannawin as head of strategy; senior vice president of North American sales, Eric Boserup; Heather Dilley, vice president of human capital; and Tim Nichols, vice president of global marketing. Together, this group brings decades of industry experience with a proven specialty in supporting the growth of software companies in the SaaS, cloud and artificial intelligence sectors.
"Adding top-tier industry talent to the Ephesoft leadership team has been a major priority for us, and we are more confident than ever that this current team will maintain Ephesoft's rapid pace of growth, while continuing to scale the business," said Ike Kavas, founder and CEO of Ephesoft. "As Ephesoft embarks on its second decade as a company this year, our entire team at Ephesoft will be laser-focused on helping our customers get the most out of their strategic automation initiatives. This team brings a wealth of industry knowledge and disruptive expertise and I am thrilled to have their support as we work to bring Context Driven Productivity to our customers and the industry at large."
For more information on our entire executive team, visit our leadership page here.
About Ephesoft
Ephesoft is the leader in Context Driven Productivity solutions, helping organizations maximize productivity and fuel their journey towards the autonomous enterprise by acquiring contextual data, enriching processes and amplifying the value of enterprise data. The Ephesoft Semantik Platform turns flat data into context-rich information to fuel data scientists, business users and customers with meaningful data to automate and amplify their business processes. Thousands of customers worldwide employ Ephesoft's platform to accelerate nearly any process and drive high value from their content. Ephesoft is headquartered in Irvine, Calif., with regional offices throughout the US, EMEA and Asia Pacific. To learn more, visit ephesoft.com.