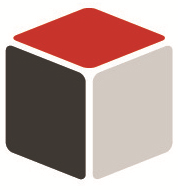 Our decision to offer Micro Courses was based on our collective experience and our desire to make courses available to a larger group of users.
Austin, Texas (PRWEB) May 23, 2017
UpCurve Cloud today announced it will offer new SugarCRM training courses called Micro Courses. Micro Courses range from two to four hours each on specific Sugar topics, such as Advanced Workflows, Sugar Studio and Sugar Logic. UpCurve Cloud has partnered with Sugar University, SugarCRM's training program, to offer these courses.
The Micro Courses, designed by SugarCRM and taught by UpCurve Cloud's SugarCRM experts, are designed to efficiently cover the essentials of a topic in a short amount of time. They enable admins and other users of Sugar to continue their CRM education in a way that requires only minimal resources.
"We fully believe in the power of training to increase user adoption across any organization," said Linus Rinke, UpCurve Cloud's Project Manager of Development and Training. "To better support our customers and other Sugar users, we've developed many different training offerings over time. They include online and onsite courses, train-the-trainer workshops, and advanced developer training. We also host a Sugar User Group series with more than 1,000 members worldwide and offer several free online information resources through our blog. Our decision to offer Micro Courses was based on this collective experience, as well as our desire to make courses available to a larger group of users."
The following Micro Courses are currently scheduled:

A two-hour reports training on June 20. The reporting class is good for admins who want to ask detailed questions about reports or for users who want to learn to make reports on their own. The course incorporates hands-on experience to teach users to build, share, and schedule reports efficiently. Click here for more information.
A three-hour Studio training on June 22. The studio class is good for any user who has administrative privileges and wants to get started configuring Sugar to meet their particular business needs. Topics covered include creating custom fields, hiding unused fields, changing layouts, and creating relationships. Click here for more information.
UpCurve Cloud encourages Sugar users to sign up for the trainings as soon as possible, as seats are limited. Click here to see a full list of UpCurve Cloud's upcoming training courses through Sugar University.
About UpCurve Cloud:
UpCurve Cloud is a top national provider of Cloud-based Collaboration Solutions (G Suite by Google Cloud), CRM, Marketing Automation, Telephony, Business Intelligence & Cloud Hosting Services. Certified Partners of top cloud vendors including Google, SugarCRM, Vonage, Act-On, and DocuSign.