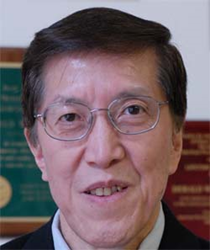 Episcopal Community Services Forum on Justice and Opportunity will provide attendees with important tools to engage with the intermingling issues inherent in poverty and initiate practical efforts to improve policy and practice.
PHILADELPHIA (PRWEB) October 05, 2018
A conference aimed at Connecting Volunteers, Social Change Activists, and Human Service Experts Around Solutions to Key Challenges Facing the Region
Dr. Derald Sue will Deliver Keynote Focused on Disarming Racial Microaggressions
October 5, 2018 – Philadelphia, PA – Episcopal Community Services (ECS) will hold its annual Forum on Justice and Opportunity, Saturday, October 20, 2018, from 8:30 a.m. to 5:00 p.m., at WHYY, Inc., 150 N. 6th St., Philadelphia, PA, 19106. This year's Forum addresses perspectives on poverty, power and oppression.
While Center City has experienced major growth in recent years, many of its citizens have not shared in the fruits of its progress. Even with more jobs and lower unemployment, the poverty rate stands at nearly 26 percent, and Philadelphia ranks as the poorest of America's 10 largest cities, according to the latest Pew Charitable Trust report. Nearly half of the city's 400,000 poor residents are living in deep poverty.
The Forum will provide attendees with important tools to engage with the intermingling issues inherent in poverty and initiate practical efforts to improve policy and practice.
The featured Keynote Speaker for the event is Derald Wing Sue, PhD, Professor of Psychology and Education in the Department of Counseling and Clinical Psychology at Columbia University. Dr. Sue's keynote will address: Disarming Racial Microaggressions: Microintervention Strategies For People of Color, White Allies and Bystanders.
Given the immense harm inflicted on individuals and groups of color via prejudice and discrimination, Dr. Sue will discuss how it is imperative for our nation to begin the process of disrupting, dismantling, and disarming the constant onslaught of micro and macroaggressions. "For too long, acceptance, silence, passivity, and inaction have been the predominant, albeit ineffective, strategies for coping with microaggressions," said Dr. Sue. "Inaction does nothing but support and proliferate biased perpetrator behaviors which occur at individual, institutional and societal levels."
Dr. Sue will introduce a new strategic framework developed for addressing microaggressions that moves beyond coping and survival to concrete action steps and dialogues that targets, allies and bystanders can perform (microinterventions).
Dr. Sue has been a pioneer in the field of multicultural psychology, microaggression theory, psychology of racial dialogues, multicultural counseling and therapy, and the psychology of racism/antiracism.
His work in multiculturalism has forced his field to seriously question the monocultural knowledge base of its theories and practices. His book, Overcoming Our Racism: The Journey to Liberation (2003) directly confronted White Americans in regard to White privilege, inherent biases, and unintentional oppression of Persons of Color.
Breakout Sessions will include:

How to Talk About Race: Hillary Blecker, Jessica Levy, and Tchet Deriec Dorman, PhD, from The Blue Door Group use Transformation Intergroup Dialogue to engage participants in open honest dialogue and build the stepping stones of critical self-awareness, useful for dialoguing about race.
Defining Social Impact with Data: Joseph Ciesielski, Hannah Morehead, and Elizabeth McGhee Hassrick, PhD, explore how data-defined social impact can be used to challenge the systemic issues that limit the opportunity of people experiencing poverty.
For more information about the ECS Forum on Justice and Opportunity, follow this link, or call the Christopher Rhodes at: (215) 351-1439.
About Episcopal Community Services
Episcopal Community Services (ECS) is a multi-service agency that embraces adaptability and program innovation in order to meet the evolving and diverse needs of Philadelphians who have been disadvantaged by poverty. ECS has a 148-year legacy of transforming itself in times of crisis and providing essential support services for the city's most vulnerable. Today, its mission is to challenge and reduce intergenerational poverty, and guided by a new strategic plan, ECS' programs focus on increasing people's ability to achieve economic independence and mobility.