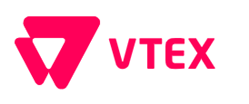 "[VTEX is] a simplified and extremely affordable platform that's also well-optimized for our business. Making the switch was the right move as we look to grow online," said Henrik Monfort, software and technology development project leader at Equinavia
NEW YORK (PRWEB) July 15, 2020
VTEX, the world's first and only fully-integrated marketplace-commerce-OMS solution, welcomes Equinavia and its B2C store Equinavia.com (previously Horze.com) to its network of commerce providers. The equestrian clothing, equipment and supply retailer based in Watertown, Connecticut, recently left Salesforce Commerce Cloud for VTEX Cloud Commerce in pursuit of better merchandising, order management, customer experience and lower costs.
"Since we switched to the VTEX platform, our site has performed better in customer communication, inventory management, merchandising and much more," said Henrik Monfort, Equinavia's software and technology development project leader. "With VTEX, we've experienced efficient ecommerce management, better customer satisfaction around shipping and more reliable on-site merchandising."
While most equestrian brands have long been entrenched in tradition, applying old-fashion commerce tactics in a digital age, Equinavia saw the opportunity to break the mold and adapt to its customers' changing preferences. Its bold strategy of actively selling in all channels to support the overall branding was new — especially to distributors and tack stores. VTEX was the last part of the puzzle in helping Equinavia better support the underserved equine market.
"Equinavia's positive experience is the result of our focus on accelerating commerce transformation," said Amit Shah, VTEX US General Manager. "Our goal is to help companies rapidly optimize and grow their commerce business with a unified view of inventory and orders, and to deliver these capabilities in a way that drastically reduces time-to-implement and time-to-revenue. This is why we are seeing more enterprise companies leave their legacy platforms for our comprehensive and scalable solution."
Equinavia has been impressed by their new choice of commerce platform.
"We love that VTEX comes with so many built-in features, like the commerce, marketplace, OMS and multiple storefront management capabilities," Monfort said. "It's a simplified and extremely affordable platform that's also well-optimized for our business. Making the switch was the right move as we look to grow online."
To learn more about VTEX Commerce Cloud and how it is supporting companies like Equinavia, visit https://vtex.com/
About VTEX
VTEX is the first and only global, fully integrated, end-to-end commerce solution with native marketplace and OMS capabilities. We help companies in retail, manufacturing, wholesale, grocery, consumer packaged goods and other verticals to sell more, operate more efficiently, scale seamlessly and deliver remarkable customer experience. Our modern microservices-based architecture and our powerful business and developer tools allow VTEX to future-proof our customers' businesses and free them from software updates. Major brands including Sony, Walmart, Whirlpool, Coca-Cola, Stanley Black & Decker, Pizza Hut and Nestlé, plus 2,000+ active customers in 30 countries, trust VTEX to accelerate and transform their commerce. Visit http://www.vtex.com to learn more.
About Equinavia
Equinavia.com is the B2C store owned by Equinavia, a US-based distributor, wholesaler and retailer of equestrian clothing, equipment and supplies. Established as Finntack USA in 2008, Equinavia spun off from its Scandinavian parent company in 2019 to focus on serving the North American market with an expanding range of high quality, stylish products for riders and horses. With the mission to equip and inspire every equestrian for excellence and vision to be the sound source, leading the way in equestrian innovation. Learn more at http://www.equinavia.com.